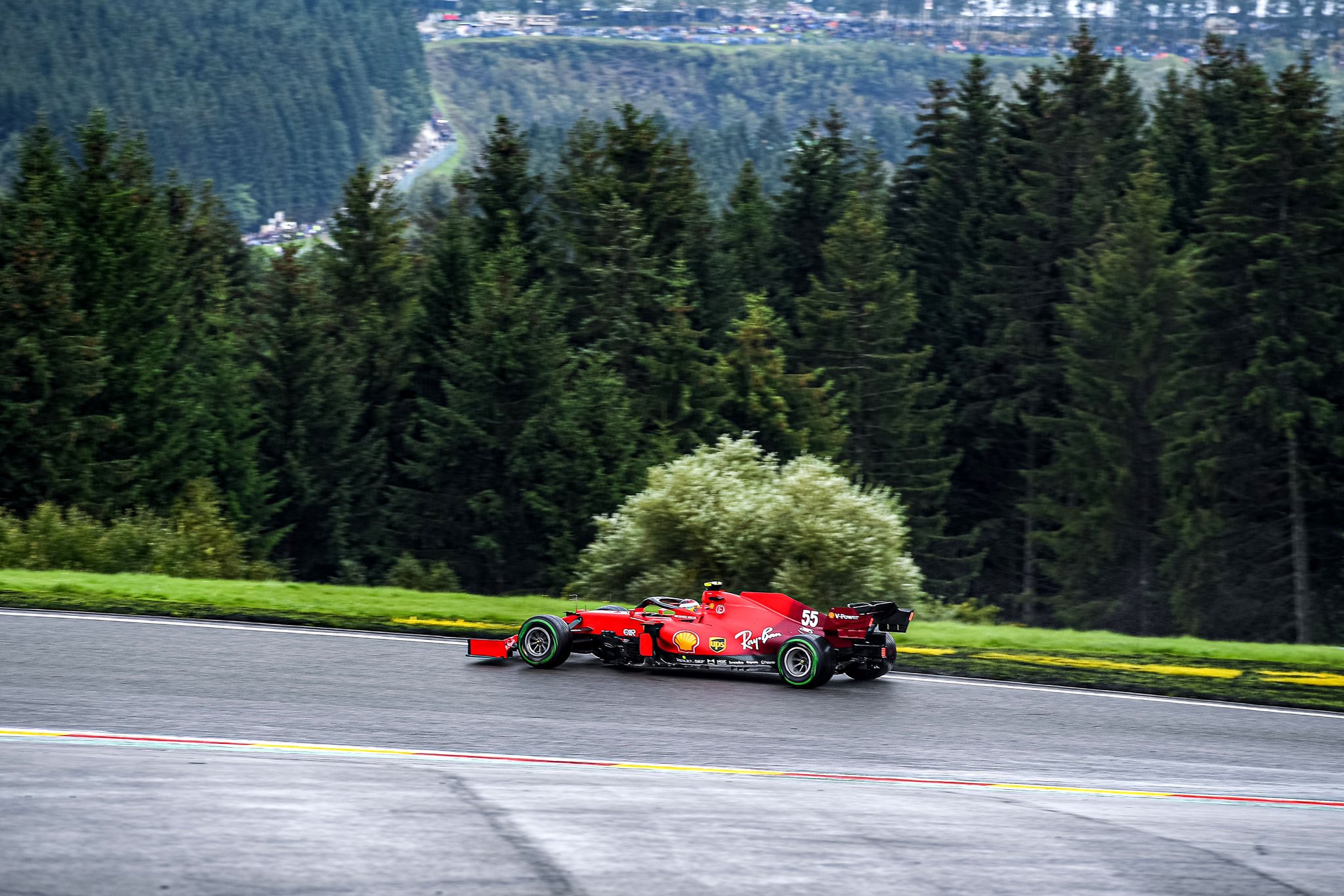 It has been a wet and wild Belgian Grand Prix weekend so far and it looks set to be more of the same on Sunday, so let us analyse the possible options available to the teams ahead of today's race at Spa-Francorchamps, despite the fact that Pirelli is having trouble predicting the strategies for the race.
The Belgian Grand Prix is run over 44 laps and according to Pirelli it is always a difficult race to predict strategy for. The unpredictable weather conditions and a high chance of safety cars make it difficult. Last year's winning strategy was from the medium tyre to the hard tyre and again there is a high chance of one-stoppers unless the weather is unpredictable.
"This year looks very different. For a start, race conditions are set to be much cooler than last year. And there's a strong chance of rain too, with the Cinturato Green intermediate tyres dominating the day's action", Pirelli explained on their official website at the end of the qualifying session in Spa.
Free tyre choice
"First and foremost, we're all relieved that Lando Norris is OK after a very big accident at one of the quickest points on the circuit. This was an extremely tricky qualifying where it was very hard to predict the weather from one minute to the next, forcing the teams to think on their feet", Mario Isola added – "Similar conditions are expected for tomorrow, so that particular challenge is set to continue. The intermediate tyre, which was used for the bulk of today's running, showed itself to be capable of handling a wide variety of wet and drying conditions."
The wet qualifying allows all drivers to start on a compound of their choice. "Tomorrow's strategy – where we don't even know yet which type of tyres the drivers will be starting the race on – is going to be mainly about adapting to changing circumstances, as we saw throughout today" – the Pirelli boss concluded.