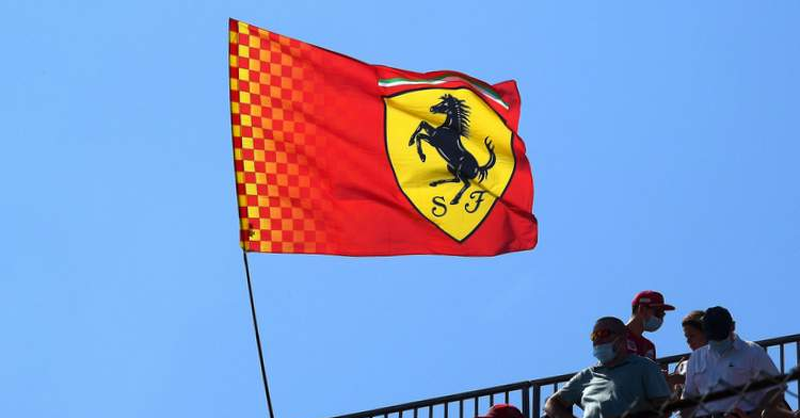 The 2021 Formula 1 season will get underway in just a few days, with the Bahrain GP serving as the season opener at the end of the week. The teams have just recently completed the three-day pre-season test – the shortest ever in F1 history. And while testing rarely provides a clear picture of the pecking order, the fact that this year's testing took place in Bahrain, at the same venue where the first race of the season will be held, means that testing form could be far more representative than in the recent past.
2021 Bahrain Grand Prix weather forecast (Weather Info Sakhir):
Strong winds could impact the results of qualifying and the race during Formula 1's first round of the season, the Bahrain Grand Prix, according to pre-weekend weather forecasts.
As expected there is no rain on the horizon across the three days F1 and its supports are at the Bahrain International Circuit, but as in pre-season testing winds from several directions are likely to bring sand onto the track surface.
The most detailed, and encouraging, forecast is for Friday when the first F1 free practice session will take place in 32C heat and in fairly stable conditions. As the track condition may not evolve as it usually would due to the incoming sand, teams are likely to put in as many laps as they can in the session, which like second practice has been shortened from 90 minutes to 60 this year.
The winds will pick up on Saturday, potentially making the final corner especially tricky during the F1 qualifying session. The latest forecast suggests 40kph winds could be coming in from the south east of the circuit in the evening. The tricky conditions could prompt a few spins, and sand in the air may pose a visibility problem, as was the case on the first day of pre-season testing.
On race day the air temperature is forecast to drop more quickly after sunset than it will on Saturday, and cooler conditions will make it easier for drivers to extract more performance from the softer compounds and benefit the teams that were fastest on one-lap pace in testing. That should also reduce graining, and may lead to the field spreading out fairly quickly in the opening stint of the race.

2021 Bahrain Grand Prix timetable:
| | | |
| --- | --- | --- |
| THURSDAY 25th MARCH | | |
| Formula 1 | Press Conference | 16:00 – 19:35 |
| | | |
| FRIDAY 26th MARCH | | |
| Porsche Sprint Challenge Middle East | First Practice Session | 11:55 – 12:40 |
| FIA Formula 2 | Practice Session | 13:05 – 13:50 |
| Formula 1 | First Practice Session | 14:30 – 15:30 |
| Formula 1 | Press Conference | 16:00 – 17:00 |
| FIA Formula 2 | Qualifying Session | 16:30 – 17:00 |
| FIA Formula 2 | Press Conference | 17:30 – 18:00 |
| Formula 1 | Second Practice Session | 18:00 – 19:00 |
| Porsche Sprint Challenge Middle East | Second Practice Session | 19:25 – 20:05 |
| | | |
| SATURDAY 27th MARCH | | |
| Porsche Sprint Challenge Middle East | Qualifying Session | 12:15 – 12:45 |
| Formula 1 | Team Pit Stop Practice | 12:20 – 12:40 |
| FIA Formula 2 | First Race (23 Laps or 45 Mins) | 13:25 – 14:15 |
| FIA Formula 2 | Press Conference | 14:35 – 15:05 |
| Formula 1 | Third Practice Session | 15:00 – 16:00 |
| Porsche Sprint Challenge Middle East | First Race (11 Laps or 25 Mins) | 16:45 – 17:15 |
| Formula 1 | Qualifying Session | 18:00 – 19:00 |
| Formula 1 | Press Conference | 19:40 – 20:30 |
| FIA Formula 2 | Second Race (23 Laps or 45 Mins) | 19:40 – 20:30 |
| FIA Formula 2 | Press Conference | 20:50 – 21:20 |
| | | |
| SUNDAY 28th MARCH | | |
| FIA Formula 2 | Third Race (32 Laps or 60 Mins) | 13:50 – 14:55 |
| Porsche Sprint Challenge Middle East | Second Race (11 Laps or 25 Mins) | 15:20 – 15:50 |
| FIA Formula 2 | Press Conference | 15:15 – 15:45 |
| Formula 1 | Drivers' Presentation | 16:10 – 16:50 |
| Formula 1 | End Racism Recognition | 17:43 – 17:44 |
| Formula 1 | National Anthem | 17:44 – 17:46 |
| Formula 1 | Grand Prix (57 Laps or 120 Mins) | 18:00 – 20:00 |
* Please note that this timetable is subject to amendments