A look at the start / finish speed difference based on data from the final free practice session for the 2023 Formula 1 Saudi Arabian Grand Prix at the Jeddah circuit: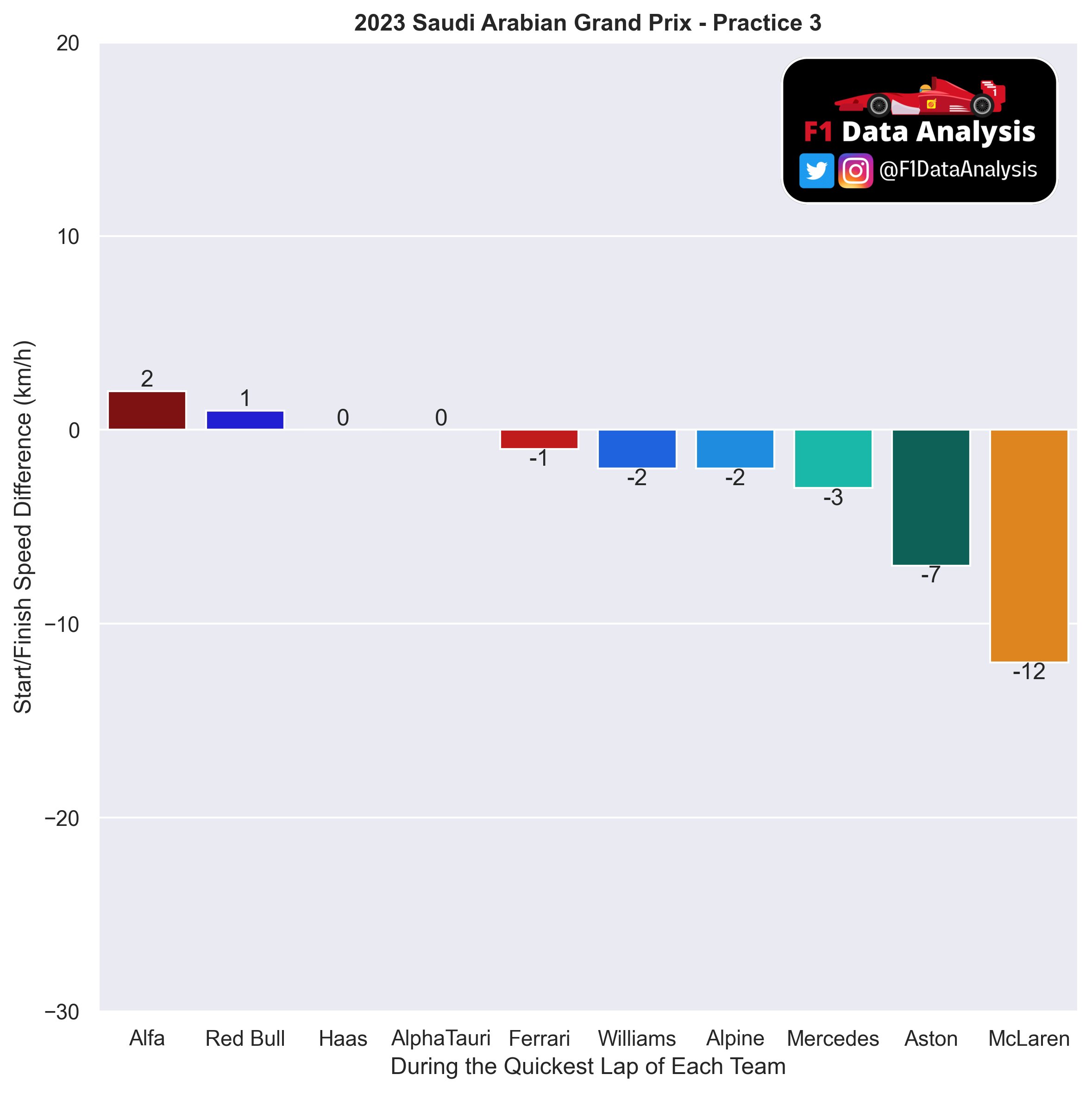 McLaren and Aston Martin crossed the finish line at the end of the lap at a much lower speed than at the beginning: they probably ran out of electric energy in the last sector! The high drag of the McLaren made them spend more time on the straights, potentially draining the battery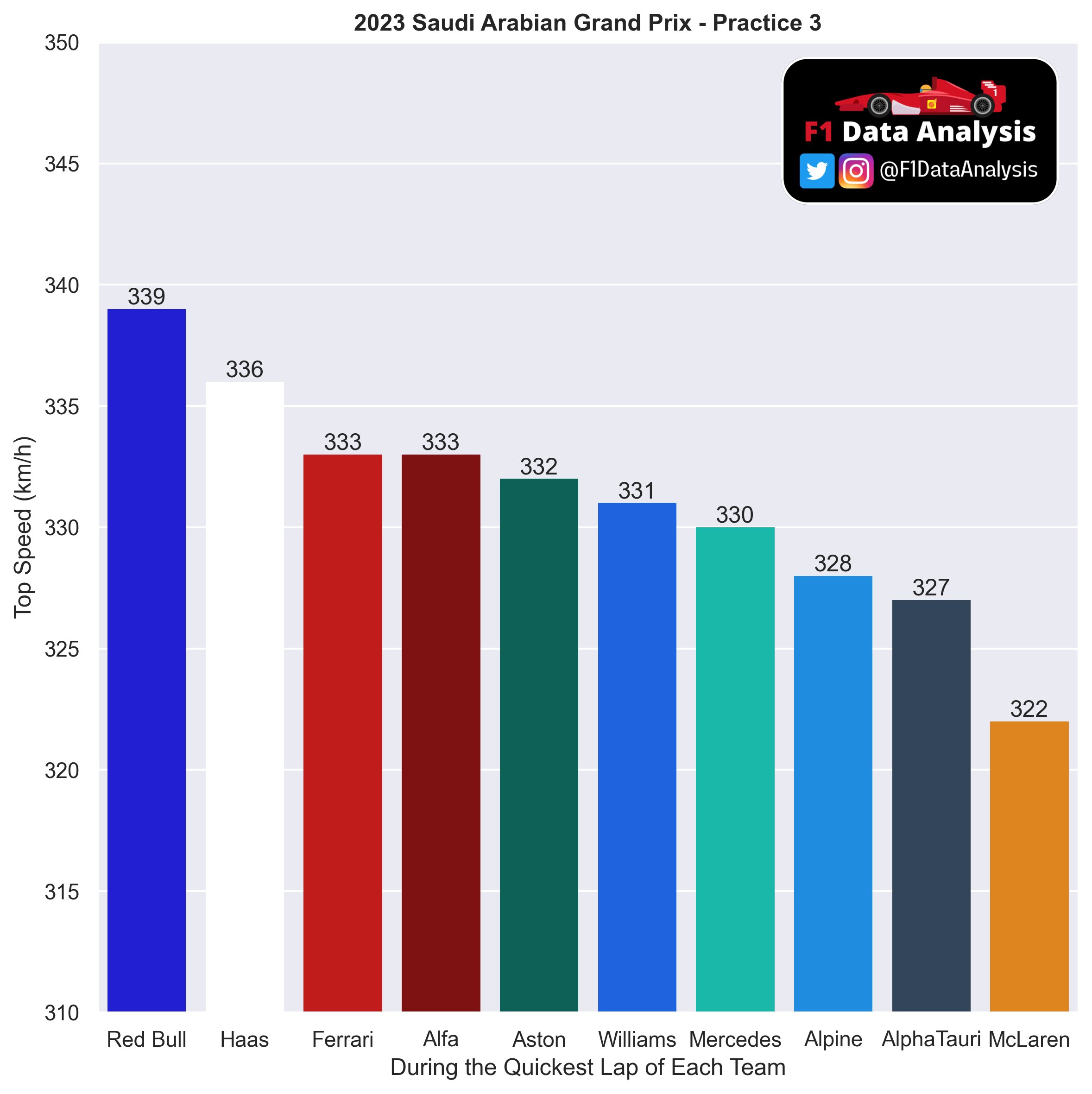 RedBull is once again on another level, but Scuderia Ferrari is third fastest despite running a clearly detuned engine mode! Will they be able to run the engine at 100% power, or will reliability hold them back?
On the other side, McLaren was the 5th fastest car in FP3 despite a terrible top speed
Gaps after FP3