Scuderia Ferrari German driver Sebastian Vettel has criticised Formula 1 over the DRS failure in the 2019 season finale, the Abu Dhabi Grand Prix, which took place last weekend at the Yas Marina Circuit.
For almost the first 20 laps in Abu Dhabi, the overtaking system was not enabled by race control. Race director Michael Masi said it was a failed server than needed to be rebooted: "It was a bit like the Kreisliga," Sebastian Vettel, referring to one of the lowest divisions in the German football league, told the German broadcaster RTL – "I don't know how that can even happen. Perhaps because there is hardly any money in this sport," the Ferrari driver added sarcastically.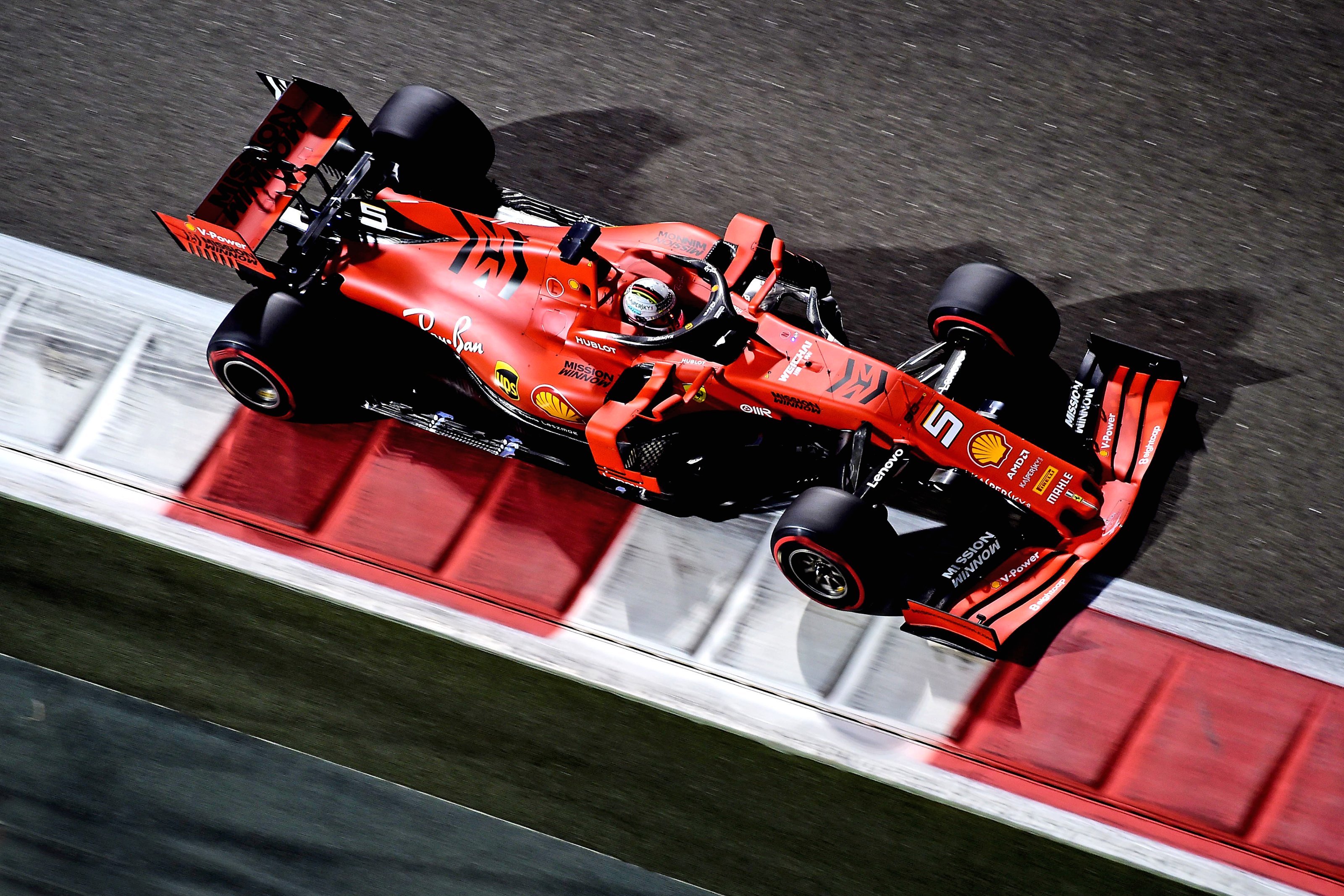 Daniel Ricciardo said the DRS failure highlighted why Formula 1 still needs the artificial overtaking-boosting system: "What the situation shows is that DRS is simply necessary at some circuits," the Renault driver added – "You can live without it in Monza, but even if some people think it's too artificial, we do need DRS with the cars and the speeds that we have. God save DRS!" the Australian laughed.
"The simple part is a data server crashed," F1 race director Michael Masi explained – "The timing still operated fine as we all saw but that crashed and we immediately disabled it and until we were 100 percent confident that it was all, not only back up and running, but back up and running with the correct data available, that was when we re-enabled it. We ran various checks collaboratively between the FIA and F1 group to make sure everything was working hunky dory. Until that point in time we were not going to take a chance until we were confident."
Masi refused to point the finger at the FIA or FOM, the latter of which has had several problems with their F1 TV and Timing App services during the course of this season: "We work with everything together so I am not going to say if it is an FIA or FOM system, we are in this together and we will continue to be in this together," Masi added – "It is the first time that it has happened. Before anyone asks, yes there is a backup but the first part is to actually identify what the first issue was and as we all know with any backup system there is a lag in things clicking over."