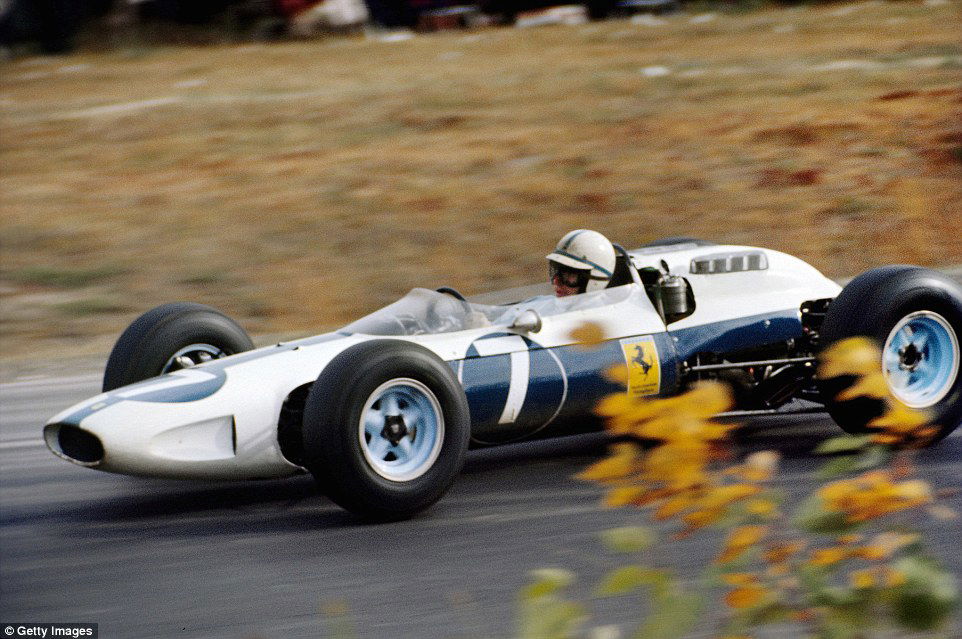 The 1964 United States Grand Prix was a Formula One motor race held on October 4, 1964, at the Watkins Glen Grand Prix Race Course in Watkins Glen, New York. It was race 9 of 10 in both the 1964 World Championship of Drivers and the 1964 International Cup for Formula One Manufacturers. The 110-lap race was won by BRM driver Graham Hill after he started from fourth position. John Surtees finished second for the Ferrari team and Brabham driver Jo Siffert came in third.
Graham Hill padded his tenuous lead in the 1964 Drivers' Championship over John Surtees and Jim Clark by bringing his BRM home first at The Glen for the second straight year. Surtees was second for Ferrari, 30.5 seconds back.
The Ferrari team brought four cars for John Surtees and Lorenzo Bandini, but they were not in the usual "flaming red" that the race program advertised. Enzo Ferrari had surrendered his entrant's license in a dispute at Monza, so the cars were entered by Luigi Chinetti's North American Racing Team and were painted in North American racing blue and white. The only entrant missing from the 20 who were invited was American A. J. Foyt, who was offered a works BRM drive for the race, but decided against it.