Ferrari has undergone a restructuring of its technical department in a bid to return to the top of Formula 1, according to team principal Mattia Binotto, who took over as principal from Maurizio Arrivabene at the start of this year, but whose reign has gotten off to an unspectacular start.
Ferrari had been picked as favourites for the 2019 season by many after pre-season testing had concluded. The Italian outfit had largely outperformed Mercedes during the two weeks in Barcelona however that form has failed to reappear since. From the opening race of the season, reigning champions Mercedes have not only caught but surged ahead of Ferrari once again, winning every race so far this season and only failing to finish one-two once last time out in Monaco.
In an interview with Gazzetta dello Sport, Mattia Binotto admitted the team has restructured itself on the technical side ahead of the Canadian Grand Prix in an effort to fix issues with the SF90. For many years a horizontal management system has been in place at Ferrari to promote fresh input from junior staff, but Mattia Binotto has decided to shake things up by appointing key figures to specific areas of car performance so he can put greater focus into long term plans.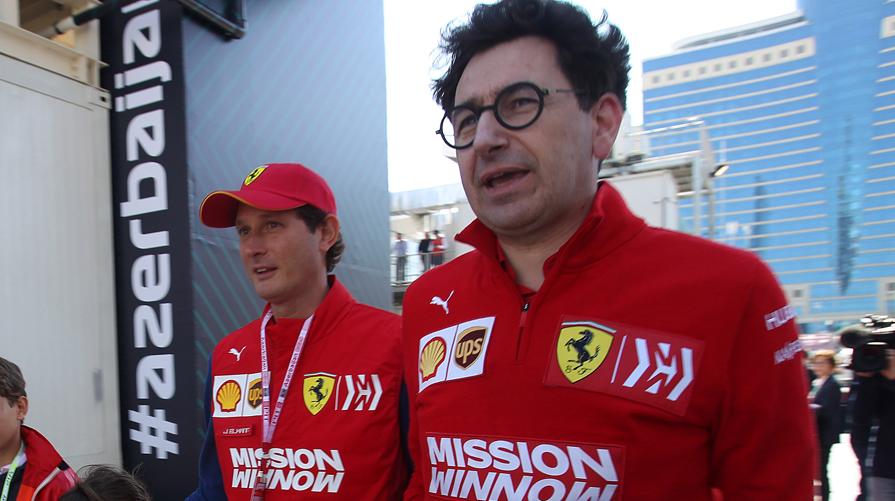 "Since January we have reorganised. There is no longer the famous classical horizontal structure," he explained – "We have identified four or five figures that have become my points of reference in the various areas. I am useful for filtering information and thinking about the future. 2021 is around the corner with new regulations, cars that could be radically different and the budget cap that will force us to review certain production processes." – he explained.
Mattia Binotto didn't confirm the identity of these key figures, but Motorsport.com suggest that the structure is divided into Laurent Mekies overseeing matters at the circuits, Enrico Cardile on the chassis, David Sanchez for aerodynamics and Enrico Gualtieri on the engines.
The Italian was also keen to point out that Ferrari are in a similar position now to the one they faced just before Michael Schumacher's dominance began: "I prefer to make a comparison with the 1996/97 Ferrari," he said. "A growing team, with solid foundations. We too are a young and hungry team. I see many similarities with then. For vision, desire to do, passion and talent I see that period again." – the Scuderia Ferrari Team Principal concluded.