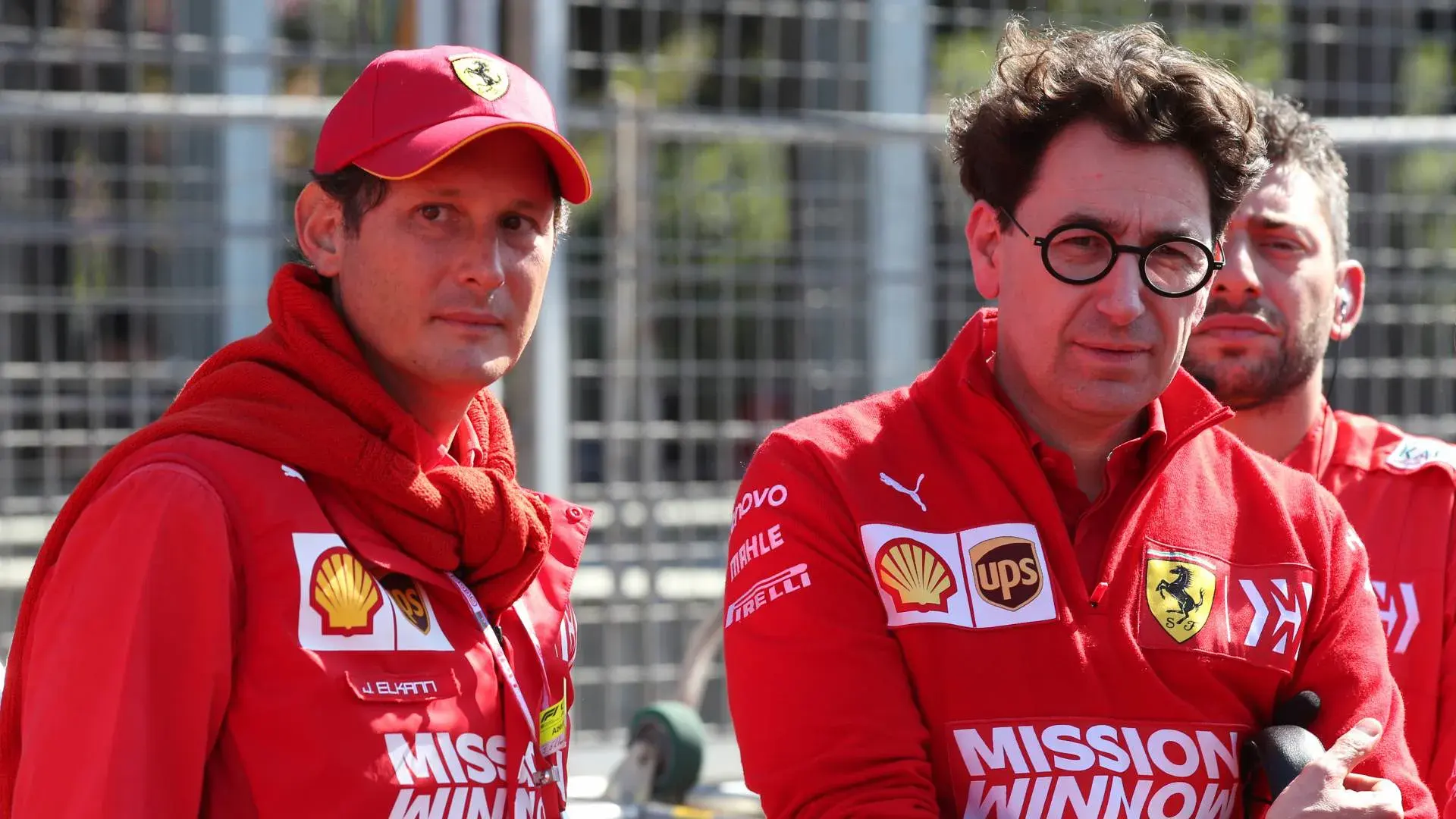 With just a few days ahead of the Belgian Grand Prix, the media attention turned to the presence of Scuderia Ferrari driver Charles Leclerc and Carlos Sainz in Maranello, before the resumption of the Formula One World Championship after the summer break. In the photo posted on Instagram by the Monegasque driver, the Italian side's team principal, Mattia Binotto, and the staff of the Racing Department can also be seen behind the two Ferrari drivers:
The image testifies to a motivated and smiling environment, a sign that the turbulence of the Hungarian Grand Prix has been left behind and the Scuderia's focus is projected to the second part of the 2022 Formula One season in which the F1-75 should be very strong at circuits, only with some reservations regarding Suzuka (Japanese GP) and Austin (United States GP).
There are still nine appointments on the Formula 1 calendar and, at least on paper, the Maranello team could still get involved in the fight for the world championship, since so far the Italian side has collected much less than what it has sown and would have deserved based on the performance of the F1-75 car.
In reality, the highlight of the day was before Mattia Binotto charged the team in view of the triple-header of races that starts with Spa-Francorchamps and continues with Zandvoort and Monza. Yesterday morning, in fact, there was a meeting between the team principal and the president of Ferrari, John Elkann.
The meeting seems to have been particularly useful in defining the plans for the coming months which will see the Maranello team less compliant to the FIA's choices regarding present and future regulations. And we should not exclude some direct actions from Ferrari if the FIA does not make some corrective measures to some decisions taken so far. In Belgium we will certainly know more, as confirmed by Motorsport Italy.
Show your support for Scuderia Ferrari with official merchandise collection from Puma! Enter the online Puma Store and shop securely! And get your F1 tickets for every race with VIP hospitality and unparalleled insider access. Click here for the best offers to support Charles and Carlos from the track!

Some staff enhancement (strategies) may also have been decided without any major changes, as is right to do in this delicate phase of the year.
Ferrari arrives in Belgium with optimism and is ready to take the penalty on the introduction of the updated hybrid on the two F1-75 cars. It cannot be ruled out that Charles Leclerc uses a new internal combustion engine that would cost another five positions on the grid, being the fifth unit to be approved. But the long straight of the Kemmel should allow for a (relatively) easy comeback of the F1-75 cars of Charles Leclerc and Carlos Sainz.