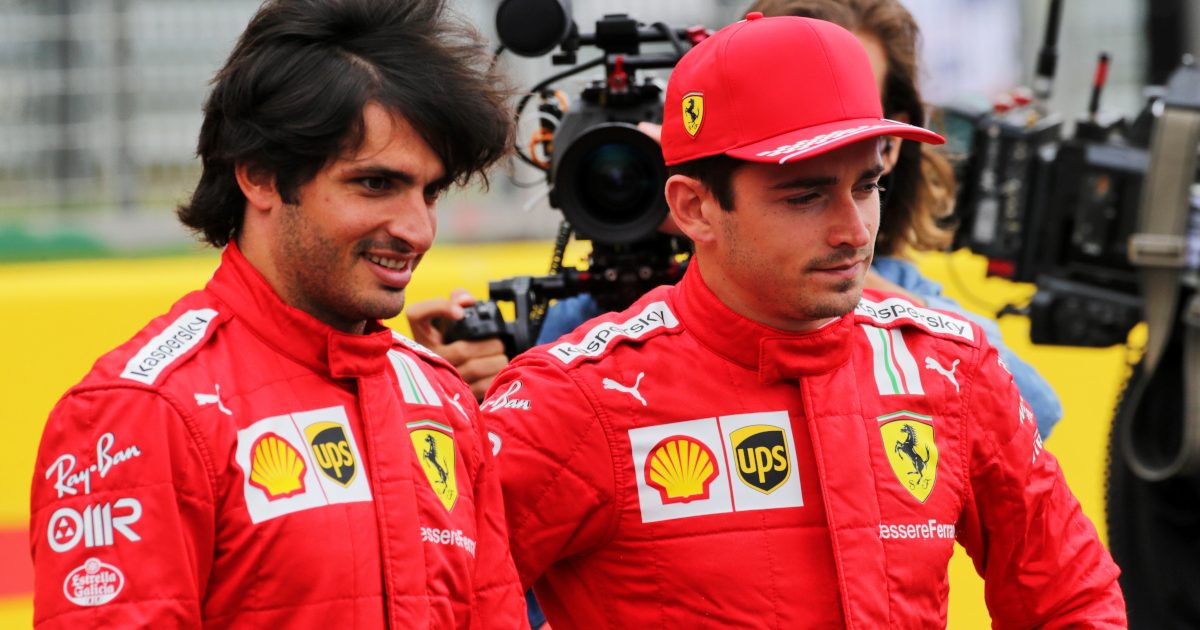 Former Formula 1 boss Bernie Ecclestone has revealed that Carlos Sainz's father  told him many people from the Scuderia Ferrari Formula 1 team were surprised the Spaniard was able to challenge Charles Leclerc in his first year alongside the team.
Carlos Sainz moved to Ferrari ahead of the 2021 Formula 1 season and impressed in his first year in Maranello, taking four podium finishes. His last podium was scored in the final round of the championship, which allowed Carlos to finish fourth in the final Drivers' standings, ahead of McLaren's Lando Norris and his teammate Charles Leclerc.
The fact he was able to get the better of the Monegasque driver was indeed a big surprise to many who expected him to be the Maranello team's number two driver when it was announced that Carlos Sainz would replace Sebastian Vettel.
Show your support for Scuderia Ferrari with official merchandise collection from Puma!

In fact, according to Bernie Ecclestone, even those within the Maranello team did not expect the 27-year-old to be able to challenge Charles Leclerc, who completed his third year with Scuderia Ferrari.
"Carlos Sainz's father called me and told me about his son's situation," the former Formula 1 boss said, as reported by Blick.
"Let's put it this way…many people in Maranello are surprised the Spaniard was able to give team-mate Charles Leclerc such a run for his money in 2021." – he explained.