Lewis Hamilton has been linked with a potential move to Scuderia Ferrari in the next few years and interestingly he isn't the only Mercedes World Champion of recent times to have had the same thoughts. Nico Rosberg held talks with the Italian team before deciding to retire from the sport.
Lewis Hamilton's contract with Mercedes runs out at the end of 2020 and there has been a lot of speculation about his future.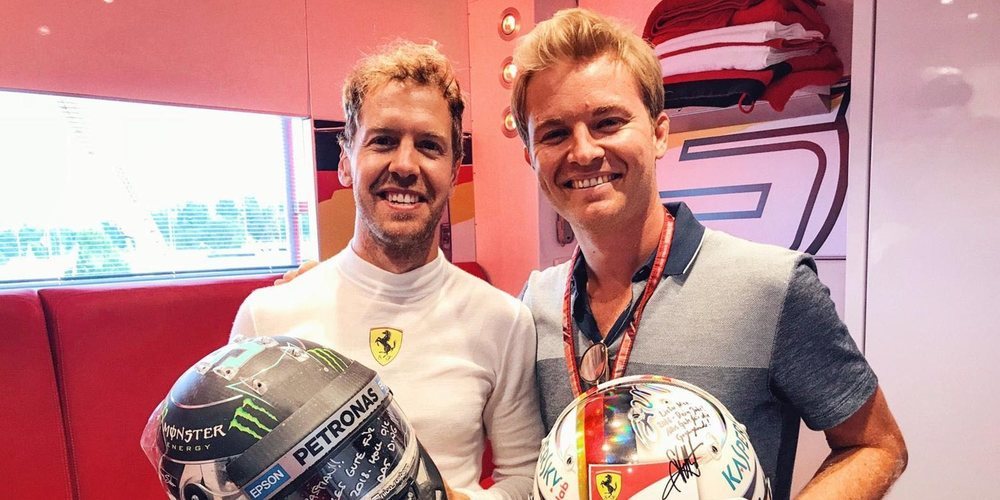 "I honestly do not know if the Hamilton to Ferrari rumors are true," former chief press officer at Ferrari, Alberto Antonini wrote in his Formula Passion column – "But what is certain is that when there are rumors and stories of contact already been, it is because someone who has deep knowledge of the situation is comfortable in passing it on."
The former Ferrari man also revealed that Nico Rosberg went to Italy to speak to the team but there was less media speculation which meant it went unnoticed: "When Nico Rosberg came to visit us in the office in Maranello, so to speak, nobody knew," he said.
The German racer and 2016 world champion never drove for Ferrari and it will be interesting to see if Hamilton uses the hype to negotiate a better contract with Mercedes or if he actually goes to Ferrari.