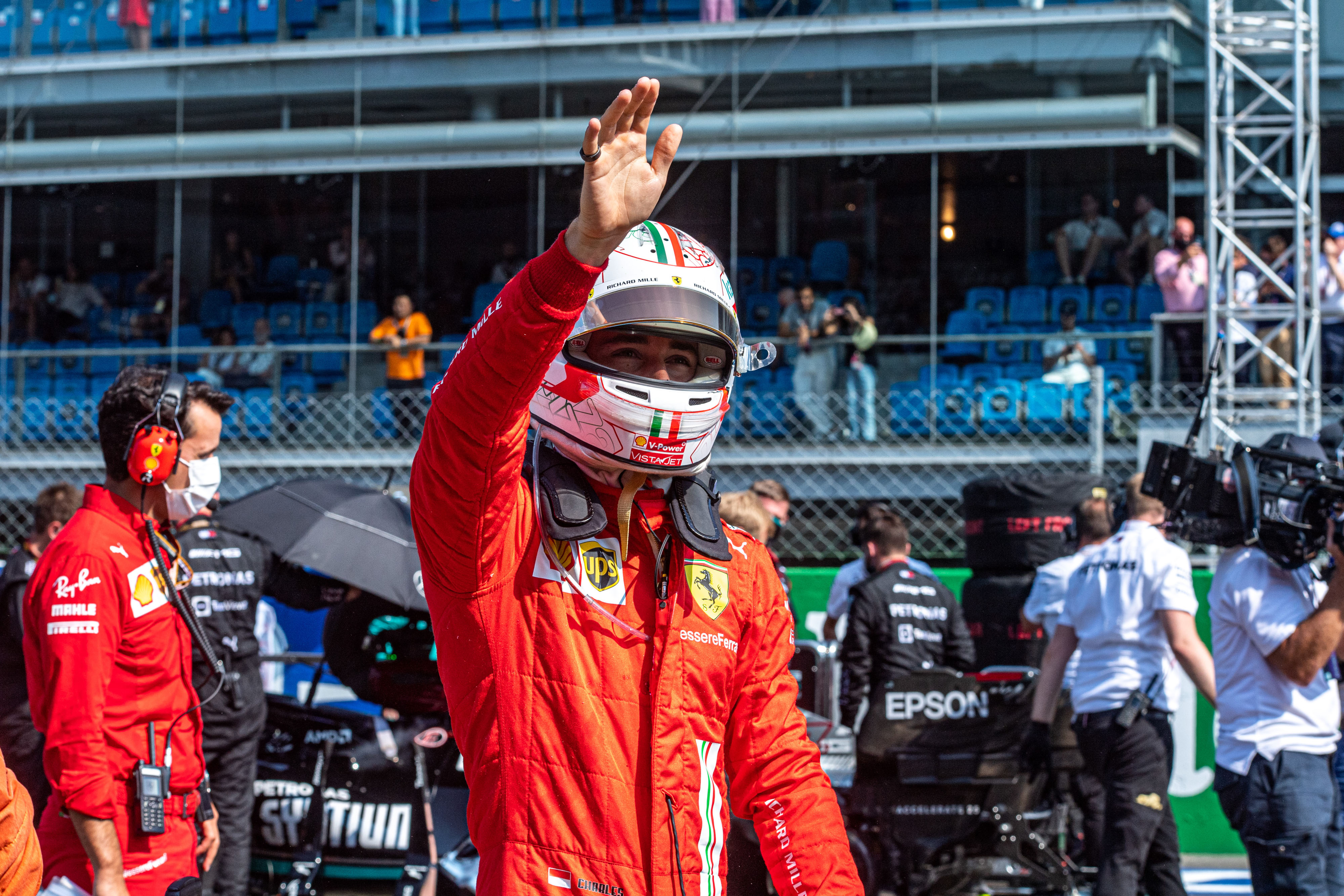 Scuderia Ferrari's balance at the end of the 2021 Italian Grand Prix leaves space for many interpretations. The Maranello team at Monza was the second team in terms of points won (20) but the problem is that the direct rival, namely McLaren, has brought home 45 points, and this makes the race to third place in the championship standings a lot more difficult in the next races of the 2021 Formula 1 season.
But it's not just a matter of arithmetic. The Monza weekend showed very clearly the limits of the SF21 project and the power unit of the Maranello team, which are known flaws and already analyzed for some time, but the layout of our home circuit seemed to put a magnifying glass on these issues.
Monza is the temple of speed, and without top speed it becomes tough to achieve anything here. The events of the race allowed the strategists and Charles Leclerc to seize the moment (the safety car triggered by the Lewis Hamilton – Max Verstappen contact) and find themselves in second position. Although the spectators present at Monza were a fraction of those of two years ago, the roar could be clearly heard. But as soon as the Saftey Car returned to the pits, the #16 Ferrari was overtaken by Norris, Bottas and Perez.
On the other hand, Ferrari in Monza worked flawlessly, gathering as many points as possible with the material available. There were many unforeseen events over the course of the weekend, from Charles Leclerc's engine (replaced, repaired and reinstalled) to Carlos Sainz's crash on Saturday morning, but the team was able to manage the emergencies well.
The final balance, that is the fourth place of Charles Leclerc and the sixth of Carlos Sainz, are realistically the maximum possible results that the team was able to take home from Monza, also taking advantage of the crash of Hamilton and Verstappen.
Charles Leclerc remembers well the difficulties of last year, an edition in which Carlos Sainz missed the victory by a whisker. Twelve months later, the Spaniard experienced a different weekend. For the third time, in the last four Grands Prix, Carlos Sainz had to deal with an accident that certainly did not help his weekend.
Especially now that Daniel Ricciardo has also started to gain points, it will become even more crucial for Ferrari to have a tandem of drivers which can bring home important points in the fight for third final position in the Constructors' standings.