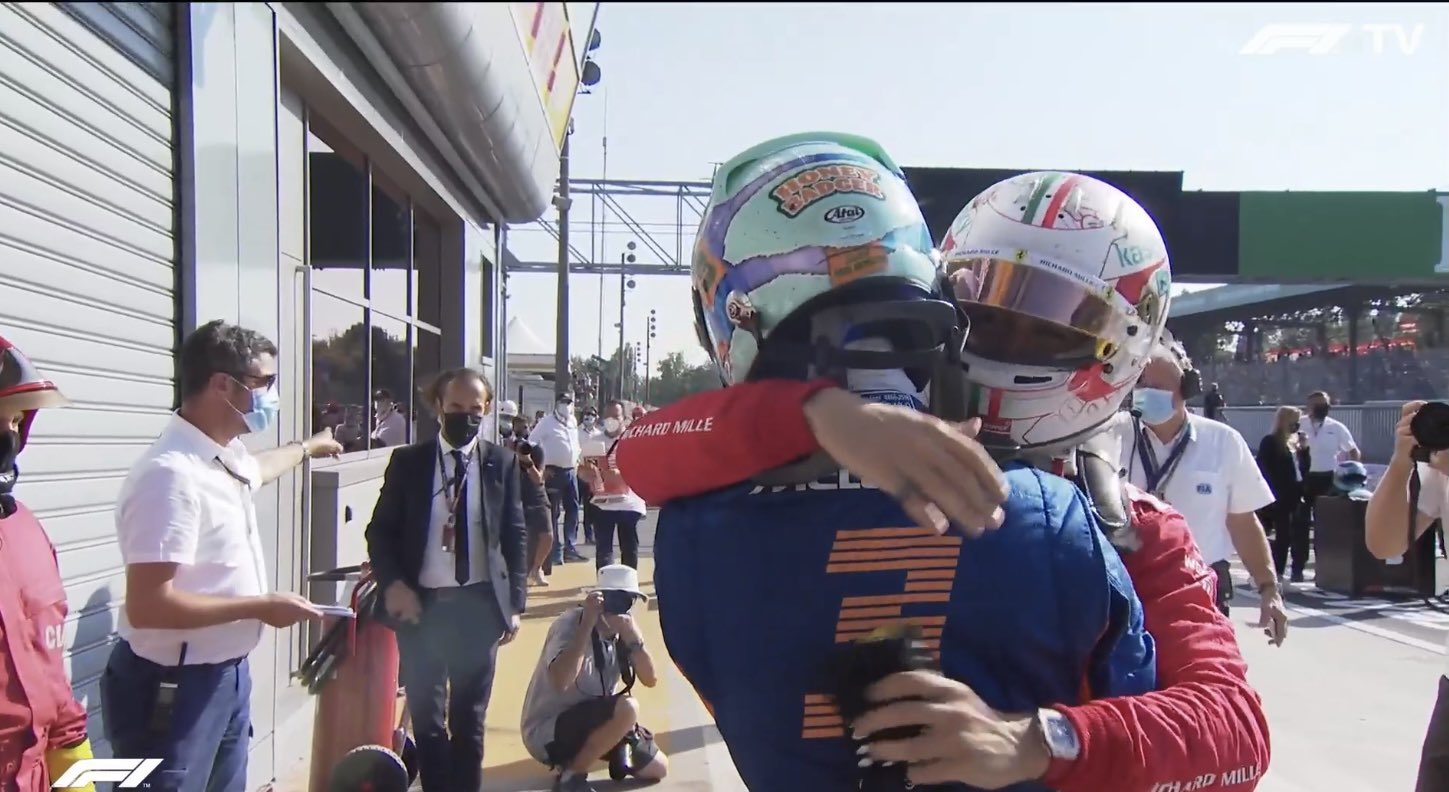 Scuderia Ferrari Monegasque driver Charles Leclerc admitted that Daniel Ricciardo's impressive return to form is "bad news" for the Maranello team, after the McLaren driver scored an outstanding win at Monza, in the 2021 Italian Grand Prix.
Daniel Ricciardo has struggled during the first part of the 2021 Formula 1 season, after his move from Renault to McLaren but was on form all weekend at Monza, finishing third in the sprint before controlling proceedings from the front in the main event on Sunday. Scuderia Ferrari had been able to take advantage of McLaren only scoring important points in the first half of the championship with Lando Norris in the fight for third place in the Formula 1 Constructor Standings, yet Charles Leclerc warned his team that Daniel Ricciardo's performance would make things difficult in the championship run-in.
"Days like this shows they are really on it," Charles Leclerc said, as reported by Sky Sports F1 after McLaren's one-two finish at Ferrari's home race – "I am very happy for Daniel, it is great to see him perform as he would have done last year. He is an incredible driver and it is great to see him back at 100 per cent. It's true that he had a bad first part of the season. Even for us it was difficult seeing him struggling like that compared to Lando. And finally seeing him perform like the Daniel of the last few years like he did today, it's pleasant to see. But for us, it is bad news if he keeps performing like this. It is pushing us to try and be perfect every weekend and that is exactly what we will try to do in the next few weekends." – Scuderia Ferrari Monegasque driver Charles Leclerc added.