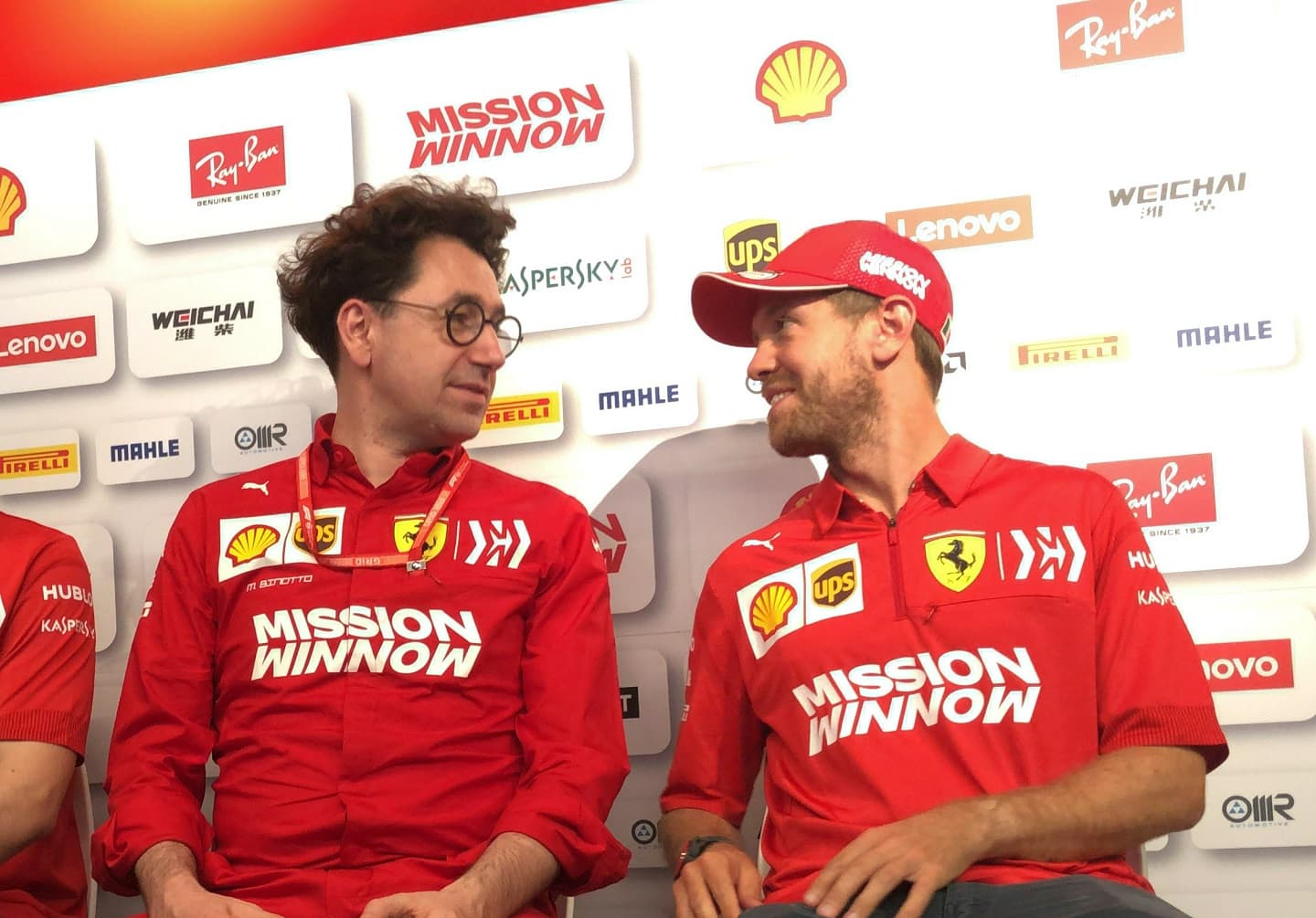 Speaking at the Motor Valley Fest, Scuderia Ferrari Team Principal Mattia Binotto reflected on Sebastian Vettel's exit and the signing of Carlos Sainz for the 2021 Formula One season:
"With Sebastian a cycle ends. I think he is a person I admire and whom I think of highly, both as a person and as a professional and driver. The respect for him will remain high. I think in these last weeks, the work changed, not only from an economic point of view, but also technically/sporting. New challanges await us. It will be a long journey. Difficult but I believe that we are creating the foundation of the future. It means having a certain perspective that we discussed about with Sebastian, on which we may not have had the same goals, also on the short-term or whatever." – Mattia Binotto explained.
About the signing of Carlos Sainz: "I think Carlos is a great addition to our team, a very smart guy, a great driver. Young but with already 5 seasons completed. He has experience. He always completed very good seasons. He is a solid driver, reliable. He brings home points during the race, he fights. I think that for us he is a great driver to put along to the pure talent of Charles, which we want to make grow and win." – the Ferrari boss concluded.