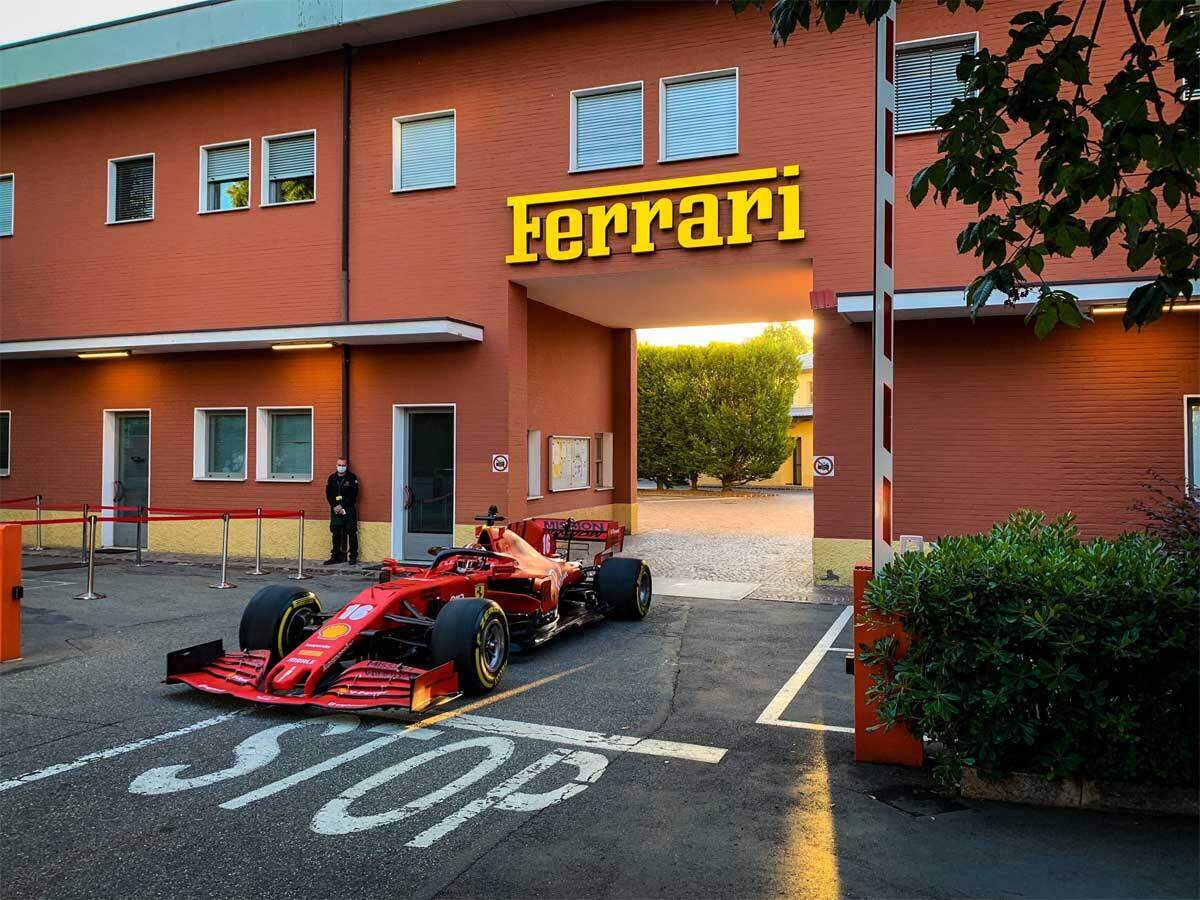 Seven successful seasons (which could become eight in this 2021), some "strolling" races, others a little less. We are talking about the Mercedes bulldozer, perhaps the strongest team, technically and politically, in the entire history of Formula 1.
But all cycles sooner or later come to an end. Anyone who is inside the Anglo-German team knows this well; for Toto Wolff it is increasingly difficult to keep his staff and for competitors it is increasingly easier to grab them, even the front lines.
This is the case of Ben Hodgkinson who, at the end of the HPP contract (end of 2022, talks are underway to anticipate the "breakup"), will become the new Chief Engine Officer (Technical Director) of Red Bull Powertrains .
The English technician is a rather valuable piece (since 2017 in charge of the mechanical engineering power unit) of Mercedes HPP, the engine department based in Brixworth, for which he has been working for almost 2 decades. Previously he had important experiences with Ilmor Racing and in the design of turbocharged engines for Le Mans and the World Rally (WRC).
After the abandonment of Honda, which will close its (very expensive) experience in F1 by optimizing the current power unit to work at its best with the new ecological fuel E10, giving the Anglo-German team the technology and intellectual properties, and having had the 'ok from the FIA ​​and the other engineers for the freezing of the power units between 2022 and 2024, Red Bull has decided to build its engine section ( Powertrains) in the Milton Keynes spaces . From 2025 a new era should therefore open with the Anglo-Austrian team that could become an engine engineer in all respects.
There is not yet full certainty as the way of a possible collaboration with an external brand such as Volskwagen (Porsche or Audi) remains open. But the entry of the German giant into F1 is still uncertain, although the talks between the board and the leaders of F1 are real and constant.
Hence the choice of Red Bull to build its own engine division; so as not to be caught unprepared when, in a few months, the details of the next power units will be decided: "Our goal is to finalize the details of the next generation of engines by the summer of this year. It will not be an easy task. The engine will have to become cheaper, while remaining a hybrid, and be powered by sustainable fuel". – said Domenicali, Liberty Media boss, a few weeks ago. He then added: " The goal is also to allow manufacturers to expand their portfolio of future technologies beyond fully electric cars."
The Red Bull project is an arduous project, strongly desired by Helmut Marko who managed, not without resistance, to snatch the go-ahead and the many millions of euros of investment from Red Bull's owner, Dietrich Mateschitz.
Where to start if not from a "senior engineer" of the team that has dominated F1 in the last 7 years, even in terms of motorsport?
Red Bull had an easy time convincing Hodgkinson. A question of money, mainly. Not much more. Milton Keynes is in fact only 50 km from Mercedes AMG HPP, 10 less if we consider the Brackley headquarters of the world champion team.
In England there is what is called the F1 Valley ; Red Bull, Mercedes, McLaren, Williams, Renault, Aston Martin and even Honda have their own offices within a radius of 200 kilometers, from which various technicians will arrive in the new Red Bull headquarters in a few weeks.
However, If we consider Maranello, the kilometers become over 1500. This is currently the most important barrier to bring the best technicians of the other teams to Italy.
To win in Formula 1 you need investments, not only in structures but also in people. John Elkann seems to have understood this. For several months Ferrari has been looking for personnel, especially aerodynamic ones, but being able to bring engineers well positioned in the other teams to Italy seems to be very complicated. Rather, they move towards teams based in England, a few miles away from previous work experience, just like the latest Red Bull home purchase.
Last autumn some technicians arriving from England landed in Maranello; third or fourth lines, Italians or technicians from other countries who saw their career opportunities in previous teams closed. Those who are at the top, often with families, do not see moving to Italy as an attractive solution in this historical phase. It doesn't even seem to be a question of money or "value" anymore. Of course, the staffing problems faced by Ferrari between 2016 and 2018 have left their mark, but for the British the alternatives close to home, in the F1 Valley, are many and equally stimulating in this historic moment.
Ferrari must therefore continue to work with internal resources, that "nursery" and that idea of Sergio ​​Marchionne that went well with his desire not to spend too much. A bit like Alpha Tauri. From which reinforcements often arrive, precisely because they are Italians. New graduates who enter the Faenza office thanks to an internship and then, if positively evaluated, are hired.
But Ferrari is not Alpha Tauri. In Maranello there is no time to "wait".
Will it be enough to return to the top in 2022, the year of the great technical revolution in Formula 1?