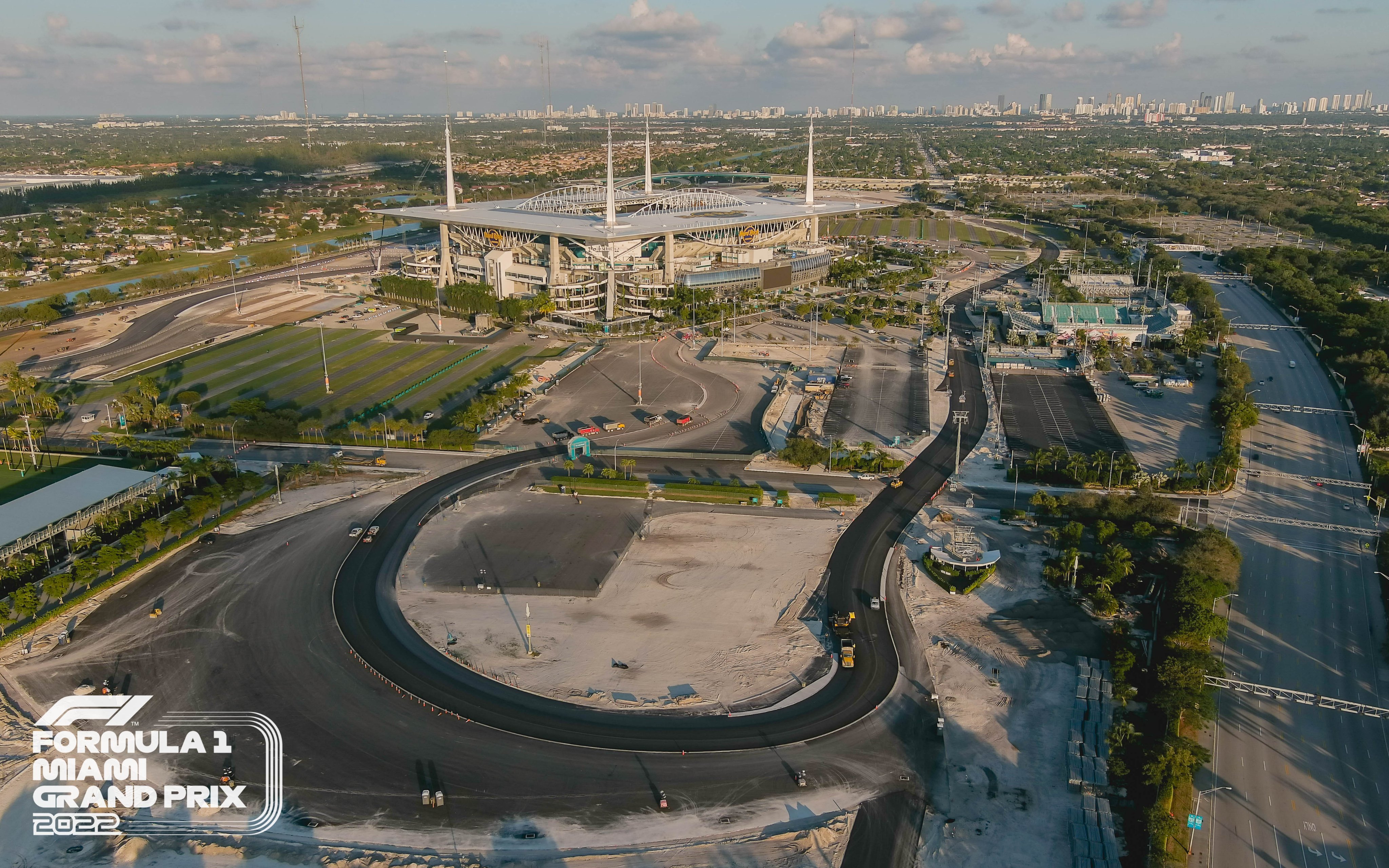 Progress is being made on building the grandstands at the Miami International Autodrome, as reported by the Miami Grand Prix social media accounts.
After overcoming prolonged opposition from local residents, the Miami Grand Prix finally made its way onto the 2022 Formula 1 calendar, as the race is scheduled to take place this year to mark a 10-year deal.
The newly built Miami International Autodrome, that will stage the event, is being constructed around the Hard Rock Stadium.
Work is well underway, and this video has now been released showing the sites for grandstands that will be built.