The Spa-Francorchamps circuit is continuing to work on safety improvements, using the off-season to overhaul its ageing facilities as part of an €80m, government-backed refurbishment. The venue of the Belgian Formula 1 Grand Prix broke ground two months ago on new run-off areas in several key corners, while also demolishing old grandstands and the Raidillon chalet in favour of new, more modern facilities.
The track's safety improvements are mainly aimed at obtaining a FIM Grade C licence, which is needed to host the returning Spa 24 Hours for motorbikes, that will be held in June this year.
But larger run-offs and new gravel traps are also set to benefit car racing in the wake of a series of serious accidents across Formula 2, W Series and the Spa 24 Hours across the past two years.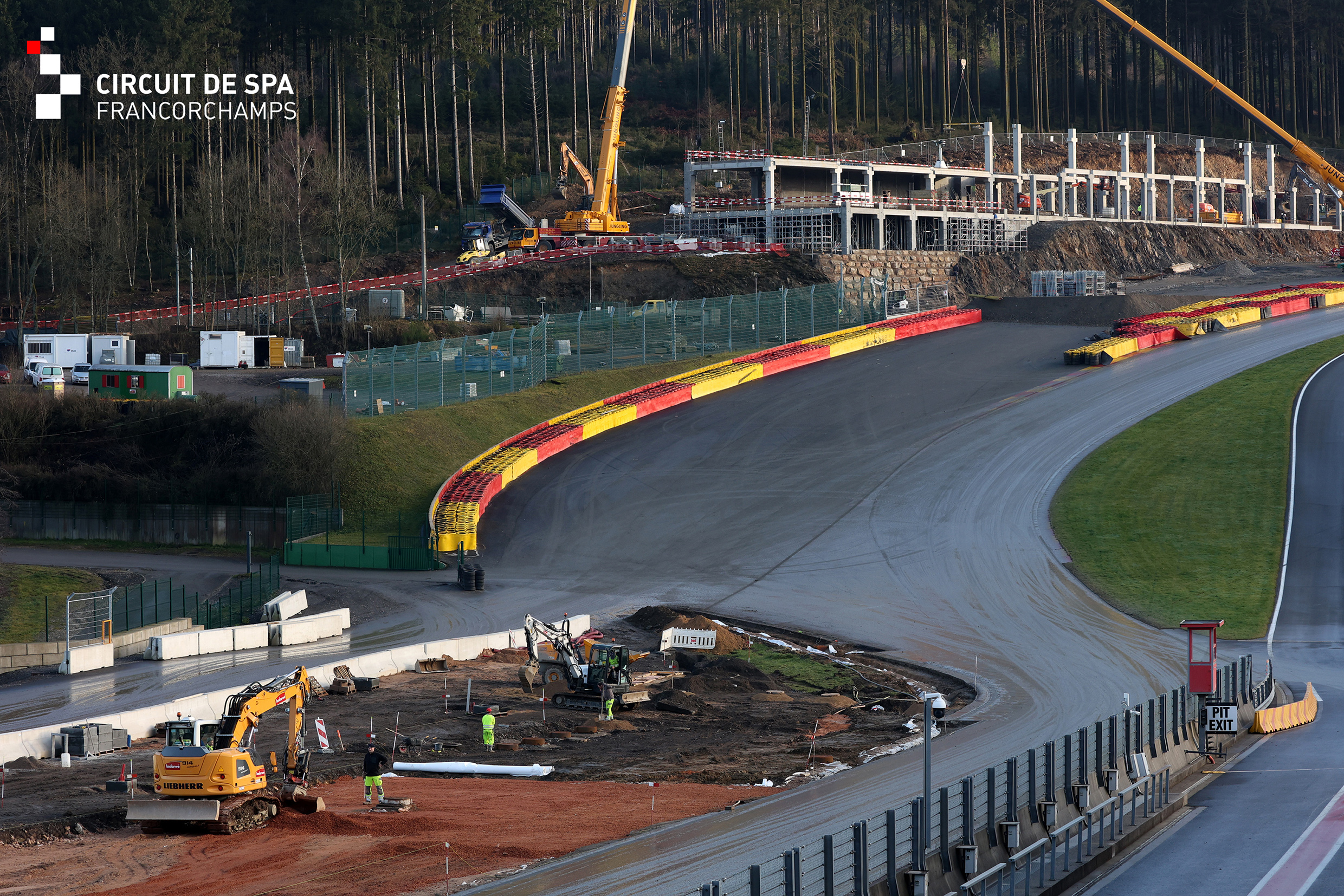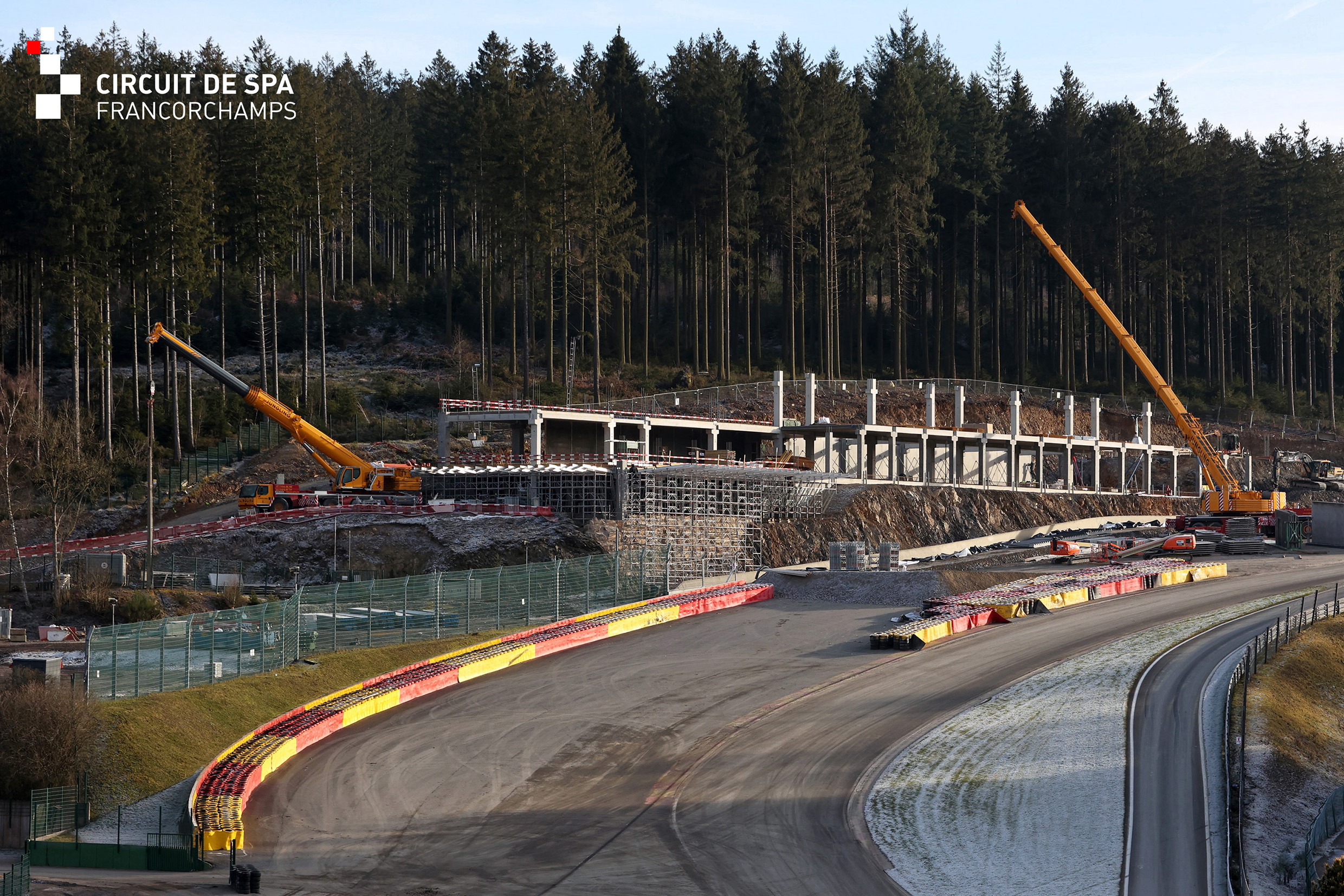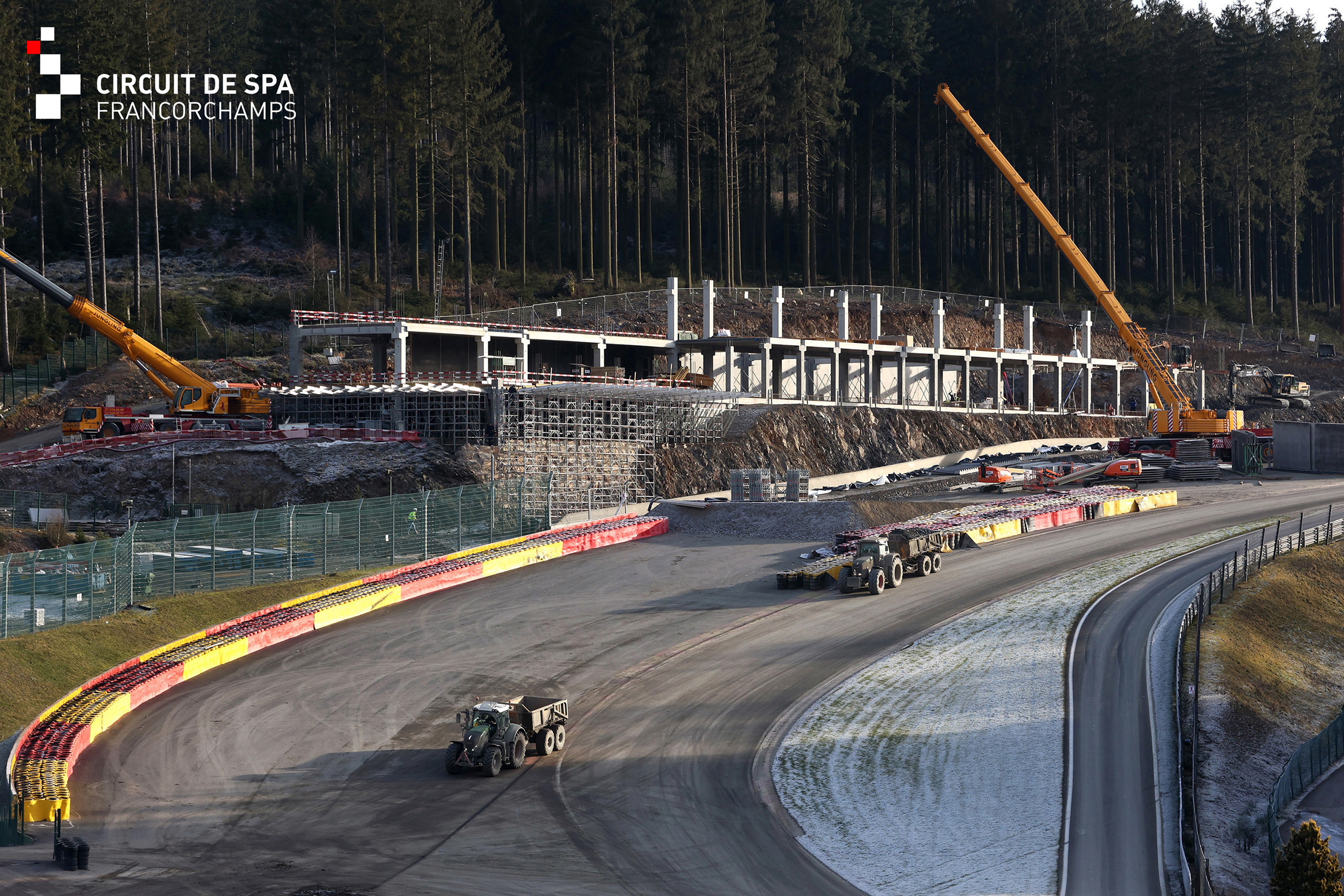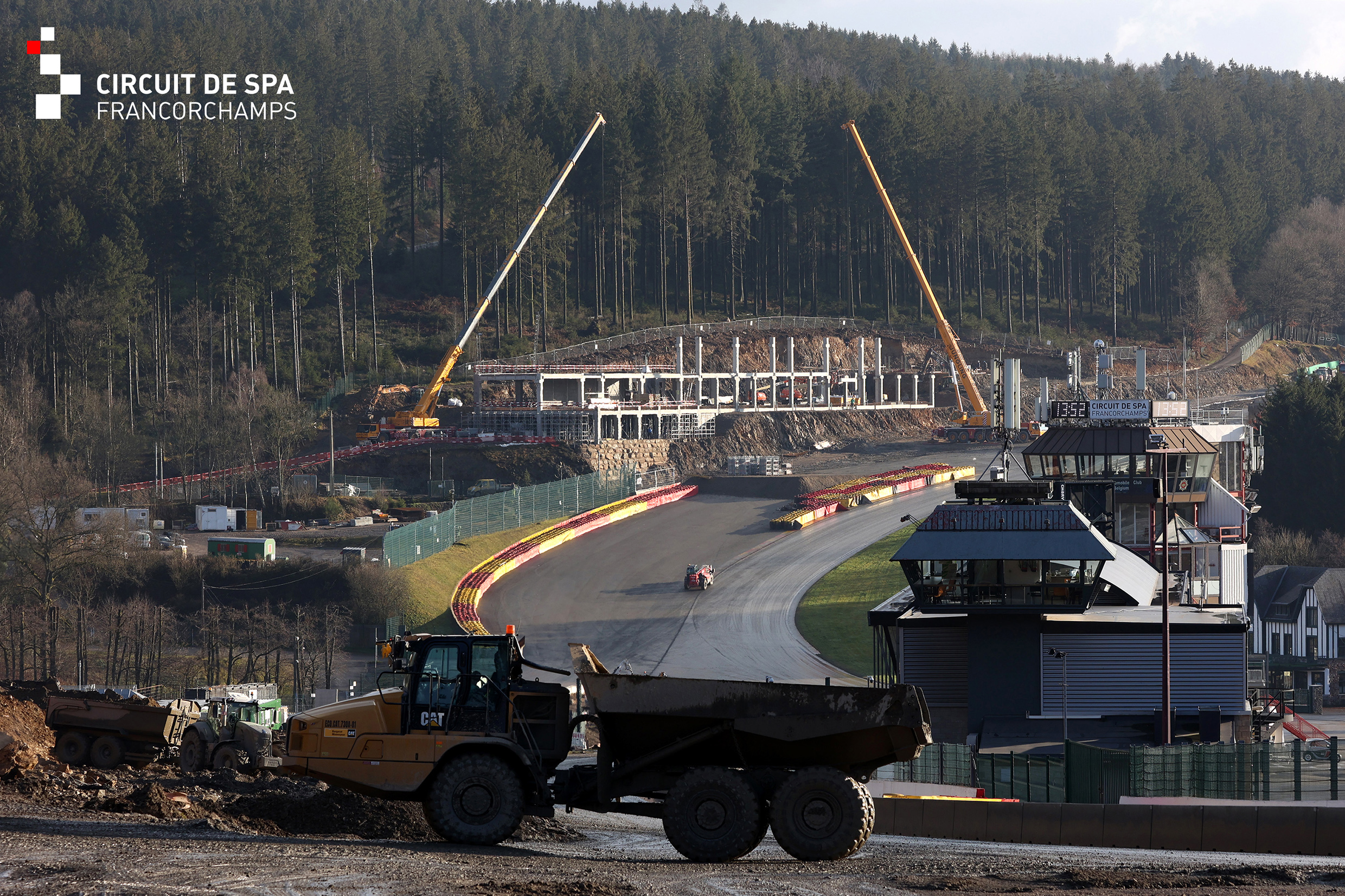 While gravel traps are being added to several corners, the run-off reworking of the Eau Rouge and Raidillon combination has drawn the most interest. Despite some false rumours on different social media platforms, the original layout remains intact, but the tarmac run-off areas on both sides will be expanded.
Due to the difficult terrain, particularly on the right-hand side behind the endurance pit exit, enlarging the tarmac run-off is an elaborate project, but the works on the left-hand side of the track are proving to be even more extensive.