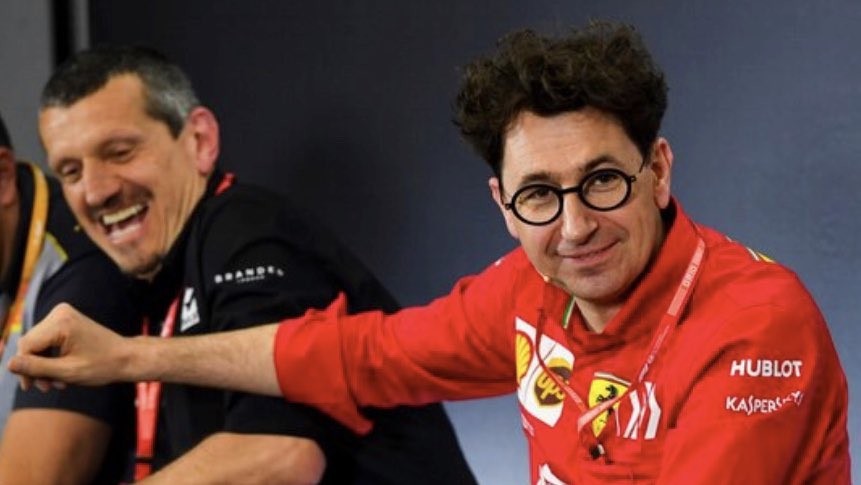 Italian motorsport engineer Guenther Steiner, currently the team principal of the Haas Formula One Team, said that all the engine manufacturers are tightly packed together now, Ferrari included.
For a time in 2019 after the summer break it was Ferrari who had the most powerful engine on the grid, but technical directives from the FIA put a stop to that due to way the Scuderia unleashed that power and, by 2020, the Ferrari power unit was arguably the weakest.
The Scuderia have though without doubt made positive strides in the engine department and their 2021 version has helped power them into a battle at the top of the midfield with McLaren.
And Steiner, whose Haas team use the Ferrari power units, believes that any gaps between the manufacturers are now "little".
"I don't know the exact figures, but the difference [between the different engines] is very small," he is quoted by Motorsport-Total.com. – "It's hard to say who has a little more and who has a little less [power]. But I think we are there. We've caught up and maybe we're even ahead of some of the other power units."
Ferrari have already stated their intention to arrive in 2022 with not only a brand new car, which is mandatory for all teams due to the new regulations, but also a totally redesigned engine.
Steiner is aware of the planned new power unit concept and hopes that it will take Ferrari to the front of the pack, something which would also be of great benefit to Haas.
"For 2022, I don't know exactly, there is different fuel and there is a lot of development work. Everyone has to change something and practically redevelop important things, I don't know who will be in front after that. But I know they [at Ferrari] have been working on the power unit for next year for a while. So hopefully Ferrari will be in front."
Haas have already put their full focus into developing the 2022 car. No upgrades are planned for the VF-21, even though the team find themselves lagging at the back behind the midfield pack.
Their 2020 rivals Williams and Alfa Romeo have both made gains, seeing them latch on to the lower midfield order ahead of Haas.