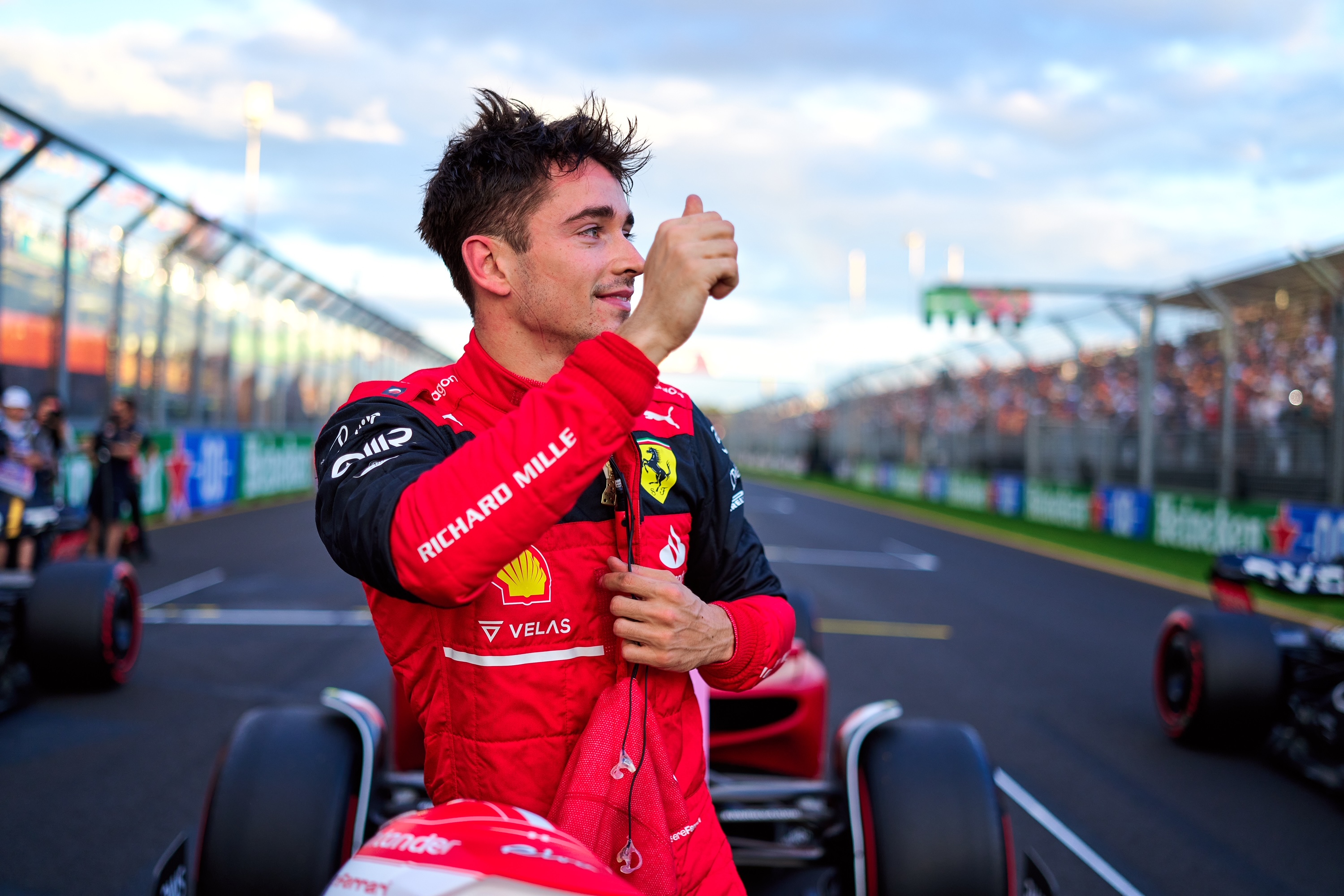 Formula 1 success has evaded Ferrari for over a decade. But as Charles Leclerc sits in the second position in the 2022 F1 Championship standings, the Ferrari team is optimistic about some recent changes, and Leclerc himself believes championship title hopes have been raised with the newly implemented strategies.
While Leclerc shied away from the gritty details – outside of hinting that his driving style has been altered – we know that cars returning to the pit following sprint events can only be tweaked by their tyre pressure and front wing angles.
After the switch up, Leclerc won the Austrian Grand Prix; he was also leading the pack in France last weekend before a subsequential crash.
"It looks like we have a strong car," Leclerc commented at the Hungarian GP.
"What's surprising me the most is our race pace and tyre management since Austria has been good. We changed a few things on Saturday night after the sprint qualifying, especially driving-wise, and this seems to make quite a step for me.
"This is positive for the rest of the season, but in qualifying, they [Red Bull] still seem to be pretty strong."
When questioned about the upcoming Hungarian GP, Leclerc said: "I think Paul Ricard and Budapest are two tracks where I struggled a bit more in the past, personally. But Australia was a similar case, and I had a great weekend in the end. So, I hope I can also turn things around this weekend."
Leclerc is confident that he can overtake his foe Max Verstappen in the F1 championship, despite the recent setbacks that have notably stunted his progression in the standings.
"I think the pace now is there to win the championship; we just need to put everything together," he said.
"Reliability has been a problem this year, and we've lost loads of points, and we'll try to grow from that. Hopefully, things are still possible if we don't have this for the rest of the year. I remain optimistic for the rest of the year. If we win all the races and he [Verstappen] finishes second all the time, we can still win!
"So, I'm relying on myself to do that, even though it's quite challenging. Let's see how it goes. Obviously, it's a very, very optimistic goal, but I don't want to look into it any more negatively."
Leclerc can own all the confidence in the world, but facts are facts, and the best UK online bookmakers have Verstappen as a significant betting favourite at 2/1 odds. The Dutch native has excelled in the Red Bull car this season, and it would take a severe downfall in form for him to surrender the 63-point lead he currently owns over Leclerc.
When evaluating the available F1 championship betting odds, bookmakers are giving Sergio Perez a greater chance of taking Leclerc's second-place position over the likelihood of the Ferrari front man snatching Verstappen's title hopes.
With that said, all is not lost for the Ferrari team, and Leclerc insisted he isn't feeling the pressure of capturing a championship that would be Ferrari's first since Kimi Raikkonen in 2007.
"I don't think about this," Leclerc said.
"Even though Ferrari remains the Ferrari of 2000 or whatsoever, the team is very different, and we are in a different place.
"The last few years have been challenging for us; we made a significant step from last year to this year to fight for wins. Obviously, the goal remains to be a world champion, and it remains the same goal for me, even though now it's going to be more difficult.
"But it doesn't add pressure that it's been so many years that we haven't won the driver's championship."
In addition to their drivers' championship conquest, the constructors' champion is within reach of the Ferrari as they also own the second-place position in the standings. When two drivers are required to collect points, it could raise their hopes of team success when both Verstappen and Sergio Perez are needed to bring home the points.