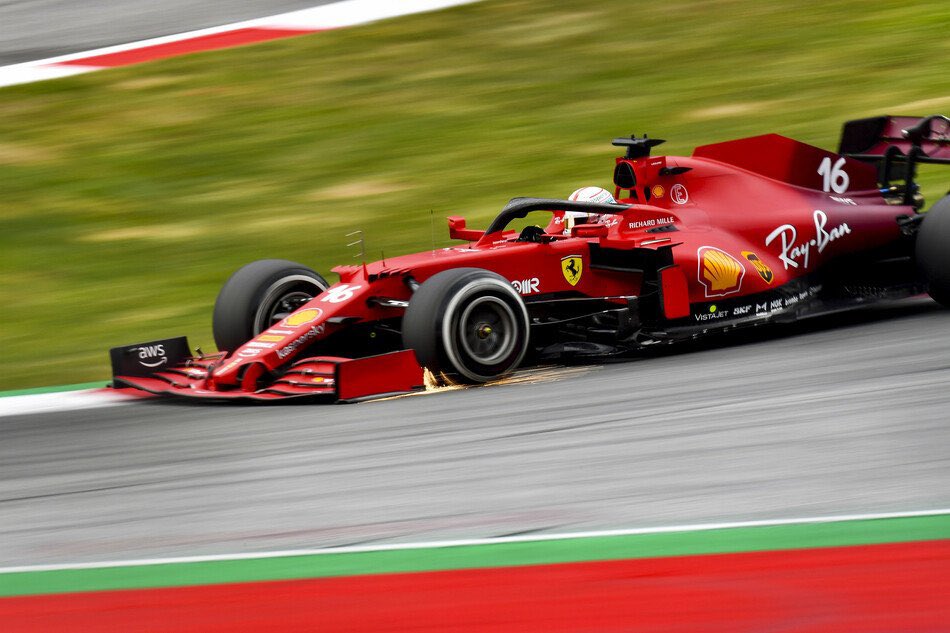 Following a poor showing at the French Grand Prix that saw both Ferraris finish out of the points, the team have decided to use the two races at the Red Bull Ring as a "test opportunity" to solve their front tyre issues, according to Carlos Sainz, who endured a spin-filled Friday in Styria.
Ferrari announced ahead of the weekend that they had already launched an investigation into the tyre issues that blighted their French Grand Prix, leaving Sainz and Charles Leclerc 11th and 16th at the chequered flag.
And Carlos Sainz – who spun wildly across the pit exit in Free Practice 1, before also spinning at Turn 5 in FP2 – said that the Austrian double header was a perfect opportunity for Ferrari to get on top of their issues, even if he admitted that it had been strange not to run to a typical Friday programme in Styria.
"Challenging," was Sainz's view of his day, after he ended up 11th in both FP1 and FP2. "Mainly because you lose a bit the focus of the full performance running and you put it a bit more into trying to understand the car… But hopefully by quali time we'll put everything back to where we want it to be and we will get some answers.
"We're approaching this as a bit of a test opportunity," added Sainz, "because [with] six days of running in two weeks, it's going to give us the opportunity to back-to-back a lot of data and we always have next week to correct the bad direction.
"But at same time we still want to optimise every weekend. We're still fighting for P3 in the championship and we said right from the beginning that it's going to be a mid to long-term issue to solve, not one race and we're back… with the front tyres."
Charles Leclerc meanwhile, took P10 in FP1, before slipping to P13 in FP2 – with the Monegasque saying he was targeting an improvement in his one lap pace ahead of Saturday, while adding that he was keen not to repeat the "bad surprise" of Ferrari's Paul Ricard race day performance this weekend.
"We've been struggling quite a bit today with short run pace," said Leclerc. "The high fuel runs were actually quite competitive compared to the others but we need to work on our quali pace, which is normally the other way around since the beginning of the season.