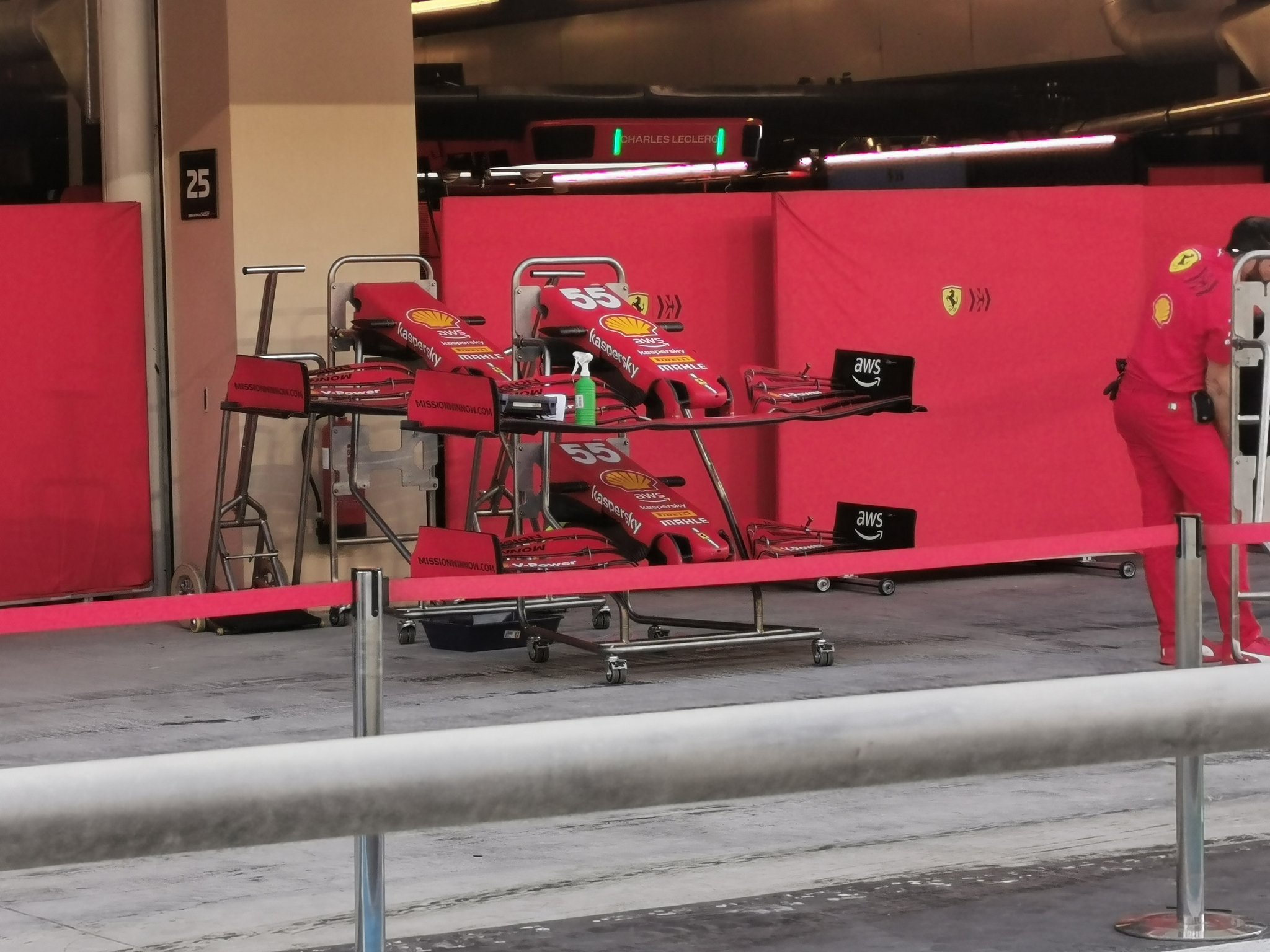 This weekend sees the 22nd and last race of the 2021 Formula 1 championship. Scuderia Ferrari should have no problems in securing third place in the Constructors' standings, given the fact that the Maranello team has a 38.5 point-advantage ahead of rivals McLaren.
At the end of the Saudi Arabian Grand Prix last weekend, Charles Leclerc got ahead of Lando Norris in the fight for fifth place in the Drivers' standings, a close battle which will be decided at the Yas Marina circuit, as the two drivers are separated by only four points. As for Carlos Sainz, he is now only 4.5 behind his former teammate Carlos Norris and 8.5 behind his current teammate, coming off the back of a run of 14 consecutive top ten finishes, an achievement beaten only by Max Verstappen. Scuderia Ferrari will be tackling the final race of the season with a smile on its face, but with its usual determination to get the best possible result. The 13th running of the Abu Dhabi Grand Prix takes place, as usual, at the Yas Marina circuit, despite the fact that its layout has been given a radical makeover, with the main purpose of making the racing more spectacular.
Three sections of the circuit have been modified. At the end of the first sector, gone is the slow chicane at the end of the straight that led into the first hairpin. Instead, cars will be flat out down the straight to the hairpin, which has been widened and should present more overtaking opportunities. The second more substantial change comes at the adverse camber corner at the end of the second long straight. The left-right-left chicane sequence and the 90 degree left that followed have been replaced with a long 180 degree corner that is more open and flowing and slightly banked. This should offer more racing lines and greater overtaking chances. There are also some changes in the final part of the lap. Lap times should therefore be significantly quicker, partly down to opening the radius of the right angle corners in the third sector, an area where historically, track limits may be a problem.