Scuderia Ferrari Monegasque driver Charles Leclerc has set himself a target for the new Formula 1 season of ensuring there are no missed opportunities.

Charles enjoyed a superb debut campaign with Ferrari, finishing fourth in the drivers' standings after claiming two victories, and outscoring four-time champion team-mate Sebastian Vettel by 24 points.

Yet Charles recognises mistakes were made along the way, both on his part and that of the team, that contributed to Scuderia Ferrari's failure to push champions Mercedes far harder than was achieved: "The only goal I want to achieve this year is that when 2020 is finished I look back at my year and I don't see any missed opportunities," said Charles following his first day of testing in the SF1000 at Barcelona's Circuit de Catalunya.

"When I look back at 2019 there were a few, by myself and overall as a team. At the end of 2020, I want this to be a lot less than in 2019. This will be the main goal."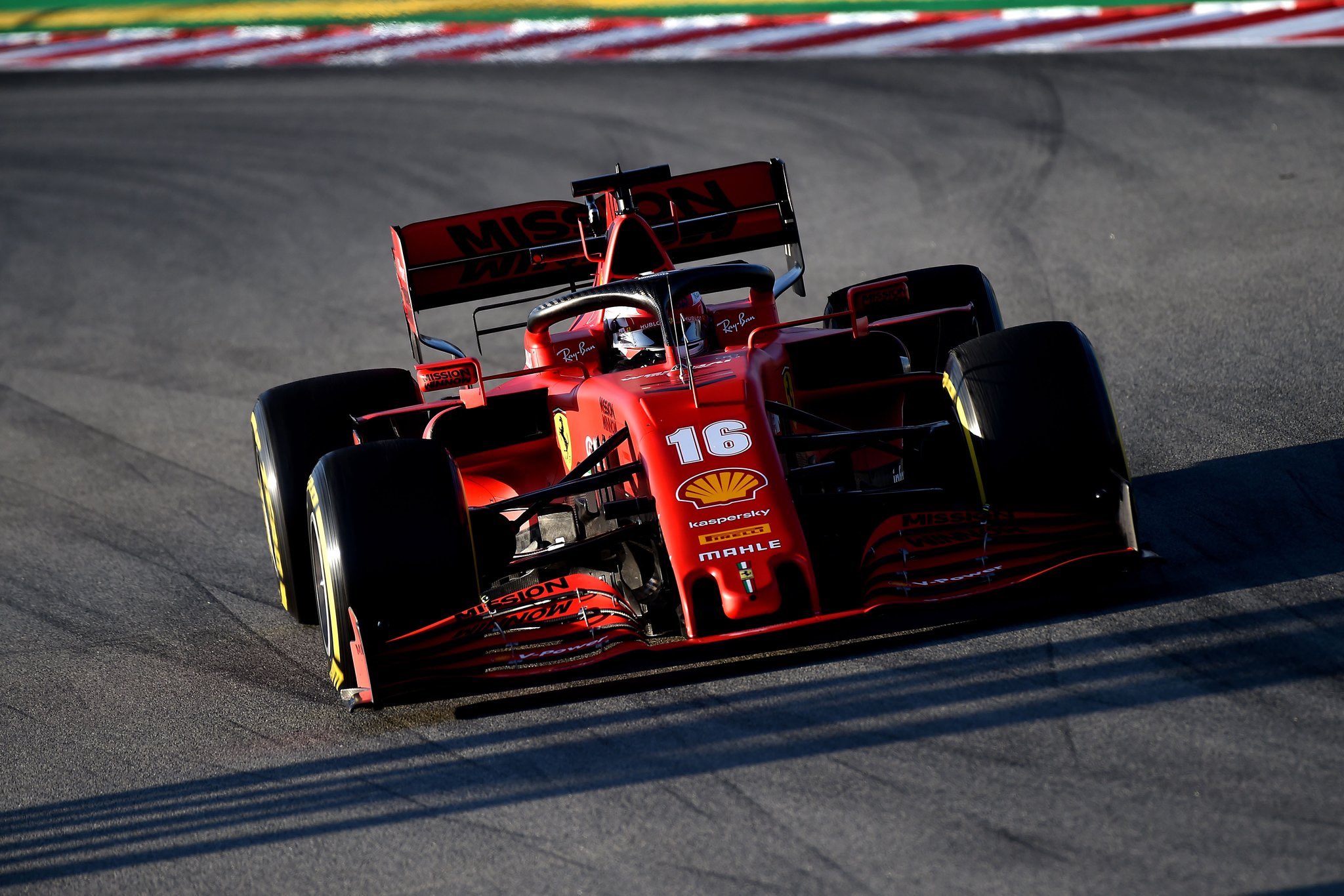 Charles took over driving duties for the day after being informed early this morning Sebastian Vettel would not be running as planned due to illness.

The 22-year-old has revealed he was sleeping at the time when he took the call, although it "didn't change much" the team's focus.
It proved to be a low-key day as Leclerc finished 11th on the timesheet of the 15 drivers involved, over 1.3secs adrift of pacesetter and reigning champion Lewis Hamilton in his Mercedes.

Charles Leclerc has conceded that was deliberate, in stark contrast to last season when Ferrari was quick out of the box, suggesting they had the best car, only to fall short when the season started in Australia.

"We didn't focus on performance but more about trying to know the car at its best before working on performance," added Leclerc.

"We change a little bit our approach compared to last year. Last year the testing was great but the first race was a bit less great.

"We've learned a few things from this, so this year we've decided to focus more on ourselves, to learn the car as much as possible in the first few days, and then focus on performance a bit later on, and we will see if that pays off."