Speaking during an interview, Bernardo Viana, one of the lawyers involved in Felipe Massa's legal battle, expressed strong confidence in the possibility of overturning the outcome of the 2008 World Championship. According to the Brazilian attorney, there is sufficient evidence and information to challenge the verdict, even though the sporting regulations do not allow changes to championship results by the FIA after 14 days from the title's allocation.
Viana, along with Massa's legal team, is determined to reverse the outcome of the 2008 World Championship.
"Our goal is to bring home the trophy," Viana declared to motorsport.com. "It's not a financial goal. To achieve this, various measures will be taken for different purposes, some to obtain information and others to obtain statements. We want everything that happened in 2008/2009 to come to light."
"We are quite confident in the evidence we have, regardless of the additional evidence we are seeking and regardless of everything that will come to light. We know there is even more information that has not been made public."
There is significant confidence in the words of Bernardo Viana, a representative of the San Paolo Vieira Rezende Advogados law firm. He believes that there is additional information related to the 2008 Singapore crashgate scandal that has not yet been disclosed.
To win this still extremely complicated legal battle, the former Ferrari driver has assembled a team of highly qualified lawyers. In addition to Viana, the team includes Michele Bernasconi, Kendrah Potts, Tony Perez, Olivier Loizon, Lucas Hermeto, Richard Levett, and Daniel Levy.
"We've put together a stellar legal team in many fields and jurisdictions to analyze the circumstances. We wanted to come to a conclusion whether there was a need for compensation. We believe we have a strong case."
"There are many, many lawyers involved, and they are the best. When you see the team, you will know that this is not a legal adventure, or something completely random, or without foundation. The fact that we are moving forward demonstrates a lot. None of them would advise going forward without being sure we have a strong case."
Viana does not see the sporting regulations as an obstacle.
Despite the FIA International Sporting Code stating that "the right to request a review expires 14 calendar days after a competition and four days before the date of the FIA Prize-Giving Ceremony of that year," Felipe Massa's legal team does not appear to be concerned about this clause.
"What I can say for now, without delving into legal technicalities, is that perhaps this lack of external control is one of the problems. We are quite sure of the evidence we have. I can't say more at the moment."
As already admitted, both Bernie Ecclestone and Charlie Whiting were already aware of Renault's plan to allow Fernando Alonso to win. One of the points that makes it difficult for Felipe Massa to win legally is to prove that even if the FIA had intervened promptly, the race's result would have changed.
The FIA would have had to cancel the Singapore race without awarding points.
Indeed, even if the Spaniard had been disqualified and stripped of his victory, it would have only benefited Hamilton, who would have gained more points compared to Massa. However, Viana believes that canceling the race would have been the right choice.
"We are aware that the correct remedy would have been to cancel the race, as Bernie admitted. Like him, Mosley and Whiting always understood that it was the right thing to do."
"It was the correct way to deal with the regulations. Even if they had wanted to partially cancel the race, for example, by counting the race up to the 14th lap, Felipe would still have been champion, according to the regulations at the time. He would have received 50% of the points. That day Felipe was deprived of 10 points and lost the championship by one. So, the math is very clear."
Massa does not need Ferrari's help to win the legal battle.
In an interview, Felipe had also called on his former team to try to overturn the verdict but has not received any support from the Maranello team at the moment. However, Viana does not believe Ferrari's or other figures' intervention is necessary.
"Many people are afraid to speak, and I think that says a lot. We will not wait for Ferrari to support us. Naturally, we would be happy to receive their support because Felipe won the 16th driver's championship for them. But of course, we will not wait; we will move forward with or without."
"Felipe has nothing against Hamilton, absolutely nothing. This case is against what was done by the previous leadership of the FOM and the FIA. We have nothing against Hamilton."
Massa's lawyers are awaiting a response from the FIA; otherwise, they will proceed further.
"They have asked for more time, and we are internally considering whether to grant them more time in good faith. They are still within the time limits we offered them, so we are waiting for their response," Viana adds.
"If their response is adequate, and if they approach us for any conversation, that's fine. If it's not, if their response is not adequate, we will proceed with the legal strategy we have in place."
Just before the summer break, Felipe Massa's lawyers sent a letter to the FIA and FOM, threatening the federation with taking the matter to the UK High Court if they did not receive a formal response by September 8th.
Finally, Bernardo Viana wanted to make an appeal, stating that the whole truth will come to light: "Once the legal actions are finished, there will be no negotiations or conversations from 2008 and 2009 by all parties involved that will remain hidden."
"All of this will come to light. So, anyone who has cheated the sport, the fans, Felipe, Brazil, Italy, or anyone who has not respected their legal or contractual obligations will be in the spotlight for everyone to see. Nothing will be left untried. I think the discovery part of these cases will be very interesting."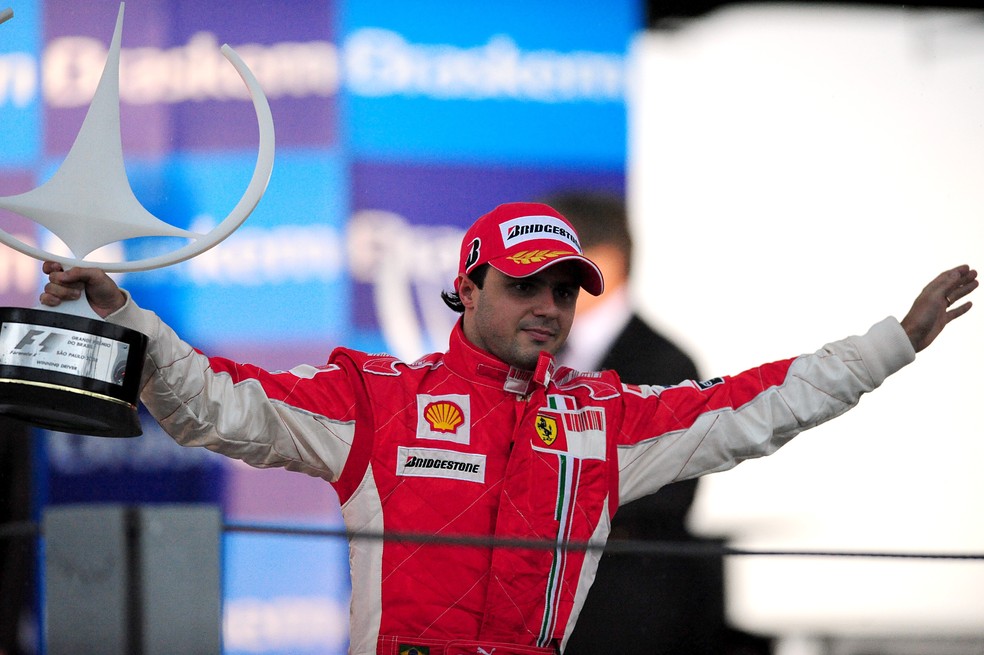 Source: f1ingenerale