Scuderia Ferrari Monegasque Charles Leclerc says he's not really sure what happened to cause the first lap clash with Max Verstappen. Charles finished P6 in the race at Suzuka, having had to recover from a first lap clash with Red Bull's Max Verstappen. Falling down to P17 after being forced to pit at the end of Lap 3 to change his front wing, he fought his way back through the field to eventually finish P6.
The first lap clash with Max Verstappen is under investigation by race stewards, with the Monegasque potentially facing a time penalty as a result. Charles was being passed around the outside by Verstappen when he ran wide and into the Red Bull driver's side. This collision forced Verstappen off the track and he would retire from the damage caused on Lap 15.
Charles Leclerc didn't want to say too much about the incident when he was asked about it afterwards: "Yeah well, obviously, I understand being behind Seb and there was no reason we touched. I don't know what happened and the full situation from our side and I need to look at this."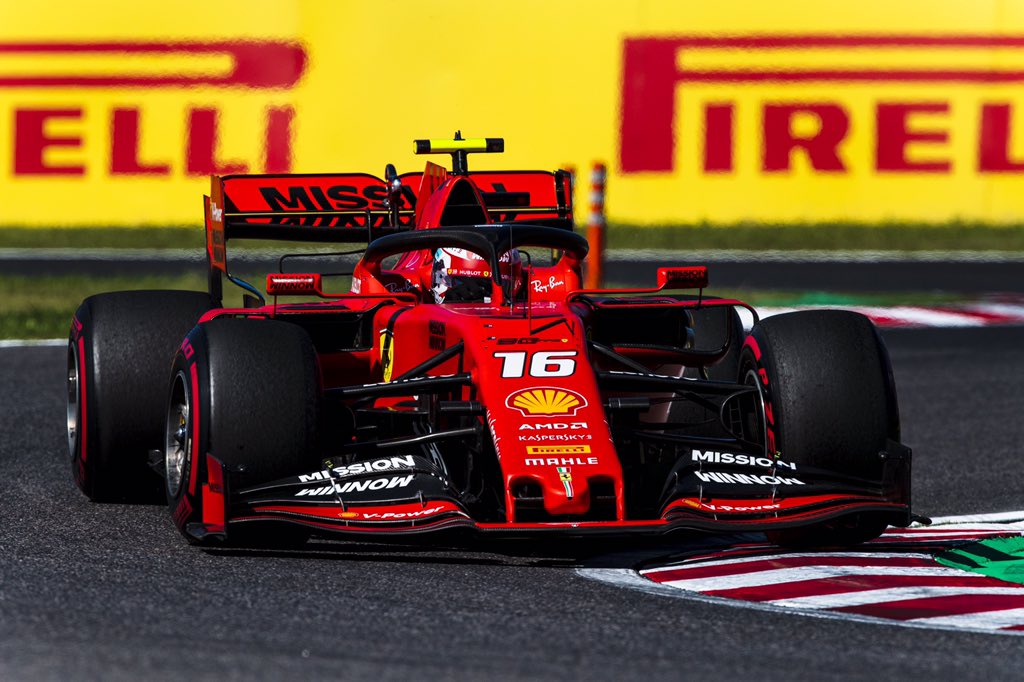 "From the car it was just a tricky situation. Obviously on my side, after the first lap incident in the race we knew it was going to be very difficult. I had a lot of fun overtaking but sixth is not the place I wanted to finish. Its disappointing but, strategy wise, on our side, I don't think we could have done much better." Charles continued.
"I think Mattia [Binotto] mentioned before the weekend and I think its pretty clear we need to do everything perfect to beat Mercedes.They are very very strong especially in their race pace. We need to focus on that. For today, I think the biggest problem was the start for both of our cars .For Seb and for myself and we put ourselves behind Mercedes. I have no idea, as I said, I need to look at the outside view of the car." – Scuderia Ferrari Monegasque Charles Leclerc concluded.