Charles Leclerc didn't hold back his frustration towards his race engineer for the wrong strategy adopted during the US GP in Austin. This strategy caused him to slip from the pole position to sixth place, narrowly holding off George Russell. The Monegasque driver had already expressed his discontent over the radio upon realizing the failure of the plan to make only one pit stop in the race compared to the two stops of his direct rivals. At the end of the race, his disappointment was evident.
"Let me know what you think about Plan C or if we should stick with Plan D," Xavi Marcos asked Charles Leclerc over the radio while the Monegasque driver was already struggling in the latter part of the stint on hard tires. An irritated Charles Leclerc responded, "What the heck, Plan C is ruining my race. I'll try now, but it's too late."
The pit wall indeed realized too late that the one-stop strategy, compared to the two-stop strategy used by the front-runners, including Charles Leclerc's teammate, wouldn't pay off.
The Monegasque returned to the pit on the 24th lap, extending the initial stint on medium tires in an attempt to make it to the end with a single pit stop. The strategy looked good on paper, but the tire's late-race degradation caused Charles to slip even behind his teammate.
Considering he started from pole and with Carlos Sainz almost reaching the podium, it's evident that the final result left a sour taste in Charles Leclerc's mouth. After the United States Grand Prix, he didn't hide his frustration, even leaving the car running in the pit lane.
Xavi: P6. Please switch to Mode Slow, charge button off.
Leclerc: I couldn't have done any better with this strategy. I really think I pushed to the max.
Xavi: You did a good job with the tires, yes, I agree.
Leclerc: It doesn't matter when we have such a crappy result.
Xavi: Yes, understood. Do you need any positions?
Leclerc: No, I don't.
You can listen to Charles' full team radio here.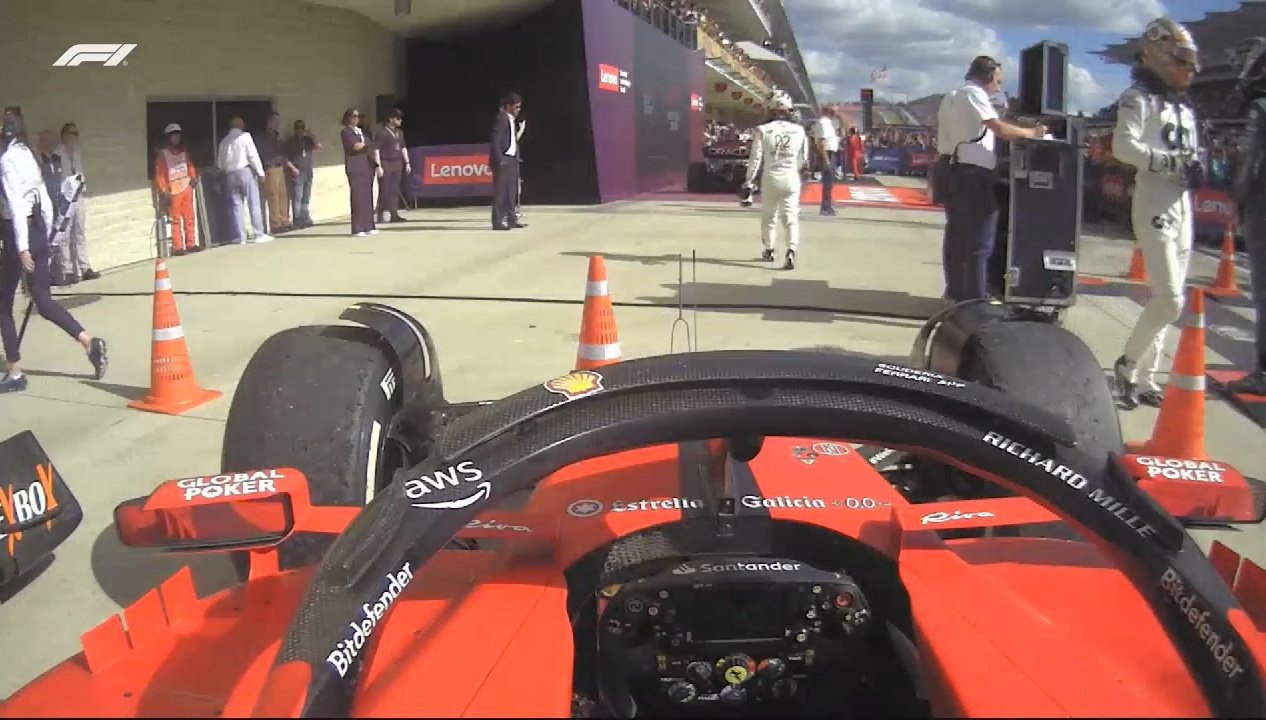 Source: f1ingenerale