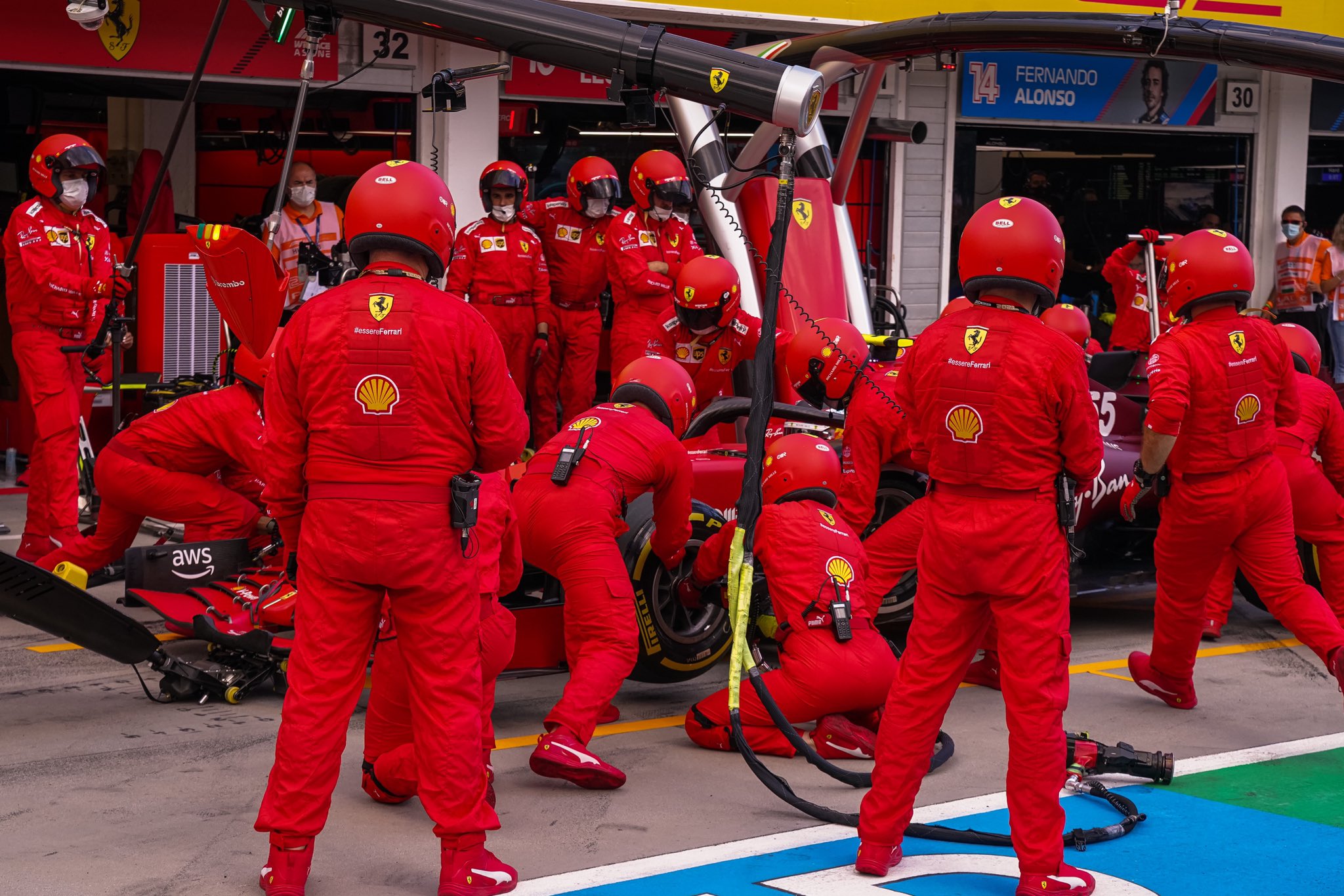 Esteban Ocon won the 2021 Hungarian Grand Prix to take his maiden F1 victory. Sebastian Vettel second for Aston Martin, with Lewis Hamilton third.
Rain hit the Hungaroring circuit with just 30 minutes until the race start and as a result all 20 drivers were lining up on the intermediate tyres. The drivers had zero practice in these greasy conditions, which made for a very entertaining start of the Hungarian Grand Prix.
Unfortunately Charles Leclerc paid the price for being ivolved in a crash caused by other drivers: Bottas took out both Red Bull cars, while right behind the SF21 car of Charles was hit by Stroll. Bottas, Charles, Stroll and Perez were all out, as the race was stopped after the chaotic first lap!
Luck was more on the side of Carlos Sainz, with the Spanish driver taking advantage of the crash: Carlos managed to avoid some of the melee and was fourth after starting P15.
At the restart, Lewis Hamilton was the only driver on the grid, as the rest of the pack joined the fray from the pit lane on dry tyres. Sadly Carlos lost a few positions in the pit and after the restart he was stuck behind the AlphaTauri of Yuki Tsunoda on a track where overtaking is very difficult. Once Tsunoda pitted, Carlos showed a great race pace, until Ferrari respond by pitting him from third to hold track position over a flying Hamilton.
In the final stages of the race, Carlos tried everything to defend against Alonso and Hamilton, who were charging from behind on much fresher tyres. However, Carlos Sainz was never going to have enough tyre life left to keep the Mercedes at bay and Hamilton gets ahead on the main straight on Lap 67. Still, a great recovery race for Carlos to finish P4 at the Hungaroring!