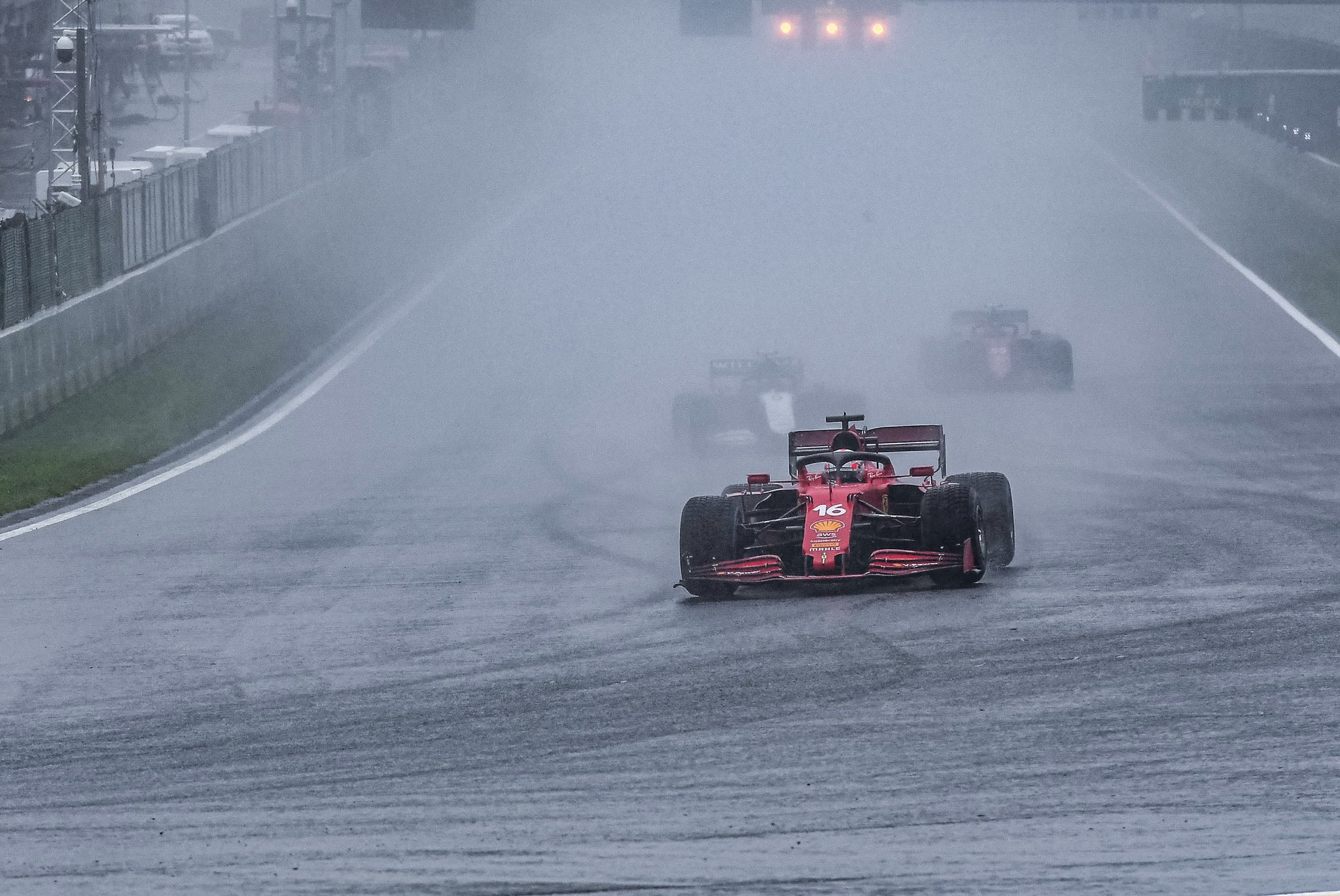 Rainy conditions at the 2021 Belgian Grand Prix meant the race was red-flagged before it had even begun in earnest and could not be resumed for several hours.
Wet weather has affected the whole weekend at Spa-Francorchamps and if anything, was at its most inclement on Sunday afternoon. Initially, the start of the Belgian Grand Prix was delayed by 25 minutes, but even before then Red Bull Racing driver Sergio Perez had appeared to be ruled out of the reckoning after he crashed on the way to the grid. The Mexican, who was confirmed to stay with the team for the 2022 Formula 1 season as well, crashed into the barrier and his car sustained suspension damage.
Several drivers, including Scuderia Ferrari drivers Charles Leclerc and Carlos Sainz, confirmed over the team radio that visibility was nowhere near what was needed as the rain continued to fall and the cars kicked up spray at the Spa-Francorchamps circuit.
After two formation laps, the Safety Car brought the field back into the pits and the race was red-flagged, until such time as the weather would show some signs of improvement.
The stewards at the Belgian Grand Prix tried everything, including pushing back the time limit within which the race could take place, after heavy rain caused a long delay. After several hours of waiting and hoping, with not too much optimism that there might be a break in the rain soon, FIA race director Michael Masi confirmed the race would resume at 18:17 local hours. Cue a flurry of activity in the pit-lane as drivers got their overalls and helmets back on, and teams prepared the cars again.
The drivers were back out on the circuit, but after only a few laps behind the Safety Car, Race Control decided to go back to the pit-lane again because conditions had not improved. Most importantly, at this moment the laps completed were enough for a result to be confirmed and half points to be awarded. In any case, there would not have been time to complete the 75%+ distance for full points, so at this stage it was going to be half points either way.
After another several minutes of waiting and hoping, the inevitable happened and was confirmed by FIA race director Michael Masi: the 2021 Belgian Grand Prix could not resume due to the bad weather. At the end of the day Scuderia Ferrari leaves Spa-Francorchamps with two and a half points, as a result of Charles Leclerc eighth place finish (2 points for Charles) and Carlos' P10 (0.5 points for him).
And, with half points awarded, the final result looks like this:
1.Max Verstappen, Red Bull – 12.5 points
2.George Russell, Williams – 9 points
3.Lewis Hamilton, Mercedes – 7.5 points
4.Daniel Ricciardo, McLaren – 6 points
5.Sebastian Vettel, Aston Martin – 5 points
6.Pierre Gasly, AlphaTauri – 4 points
7.Esteban Ocon, Alpine – 3 points
8.Charles Leclerc, Ferrari – 2 points
9.Nicholas Latifi, Williams, 1 points
10.Carlos Sainz, Ferrari, 0.5 points