Safety is the key topic of discussion during the weekend at the 7.004-kilometre Circuit de Spa-Francorchamps in Stavelot, Belgium, as highlighted by Scuderia Ferrari Monegasque driver Charles Leclerc and Mercedes' Lewis Hamilton during their media and journalist meetings on Thursday.
During a press conference, the Ferrari driver responded to a question regarding the safety of the circuit and what changes should be made.
The Circuit de Spa-Francorchamps is one of the most historic tracks in Formula 1 but also one with a history of accidents. The most tragic incident was the one that struck Anthoine Hubert during the F2 race in 2019. Following his tragic death, the FIA initiated changes to the circuit, which includes some dangerous corners and straights, such as Eau Rouge and Raidillon.
However, the recent passing of eighteen-year-old Dilano van 't Hoff in a FRECA race has once again raised doubts about safety in Formula 1.
Charles Leclerc's words:
"I believe that there are changes that could make a difference," began Charles Leclerc, referring to the modifications that should be made to the Circuit de Spa-Francorchamps. "First of all, there's the part of the track after Eau Rouge. We need to have more space, both to the right and left. If you lose control of the car at that moment, you risk bouncing and there's a higher chance of hitting the wall. This is one of the changes we should consider for the future." – the Monegasque pointed out ahead of this year's Belgian Grand Prix.
Show your support for Scuderia Ferrari with official merchandise collection! Click here to enter the F1 online Store and shop securely! And also get your F1 tickets for every race with VIP hospitality and unparalleled insider access. Click here for the best offers to support Charles and Carlos from the track!

The Ferrari driver raised another major issue: visibility. "We are not exaggerating when we, as drivers, say that we can't see anything. We really can't see anything when it rains. This is a really big problem for motorsport in general. It causes many accidents because we can't see what's ahead. Finding a solution is difficult, but the FIA is trying its best." – he added.
Last but not least, Charles Leclerc pressed the FIA on a crucial matter: how safe is it to race at Circuit de Spa-Francorchamps? "Especially during weekends like these when there's heavy rain. We don't want the pressure of having to race just because it's not raining. It's obvious to say that safety comes first, but it must be a priority. As drivers, we shouldn't complain if we don't get to drive if it's not safe after all that has happened." – the Ferrari man concluded.
Lewis Hamilton's words:
Lewis Hamilton shares the same concern as his Ferrari colleague, but the British driver wants to remain positive: "I trust what the FIA is doing. I don't think we would be here if they didn't believe we could race safely. I trust them because they have done such an incredible job over the last two decades. I trust that they will make the right decisions in the future."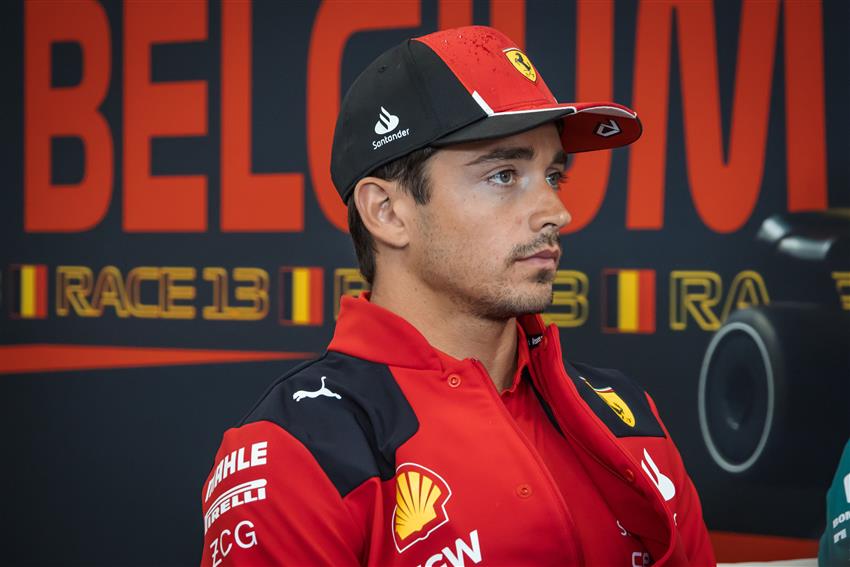 Source: f1ingenerale