After yesterday's rain, both track and air temperatures have significantly dropped. This could further shake up the planned stints by the teams, making them more aggressive. Let's take a look at the tire options available to the teams and the race strategies proposed by Pirelli for the 2023 Formula 1 Dutch Grand Prix.
Double stop or single one?
As usual, Pirelli's race strategies offer teams a wide range of choices. In the chart provided by Pirelli, we can see that all tire compounds are in play, from white to red. In the first proposed strategy, the most aggressive one, the favored tire compounds are the yellow and the red. Two pit stops are planned, with the first one between laps 15 and 20 to switch from the soft to the medium compound. A relatively long middle stint on the yellow compound, as the second pit stop comes between laps 45 and 50, where the red tire can be mounted again for an effective final part of the race.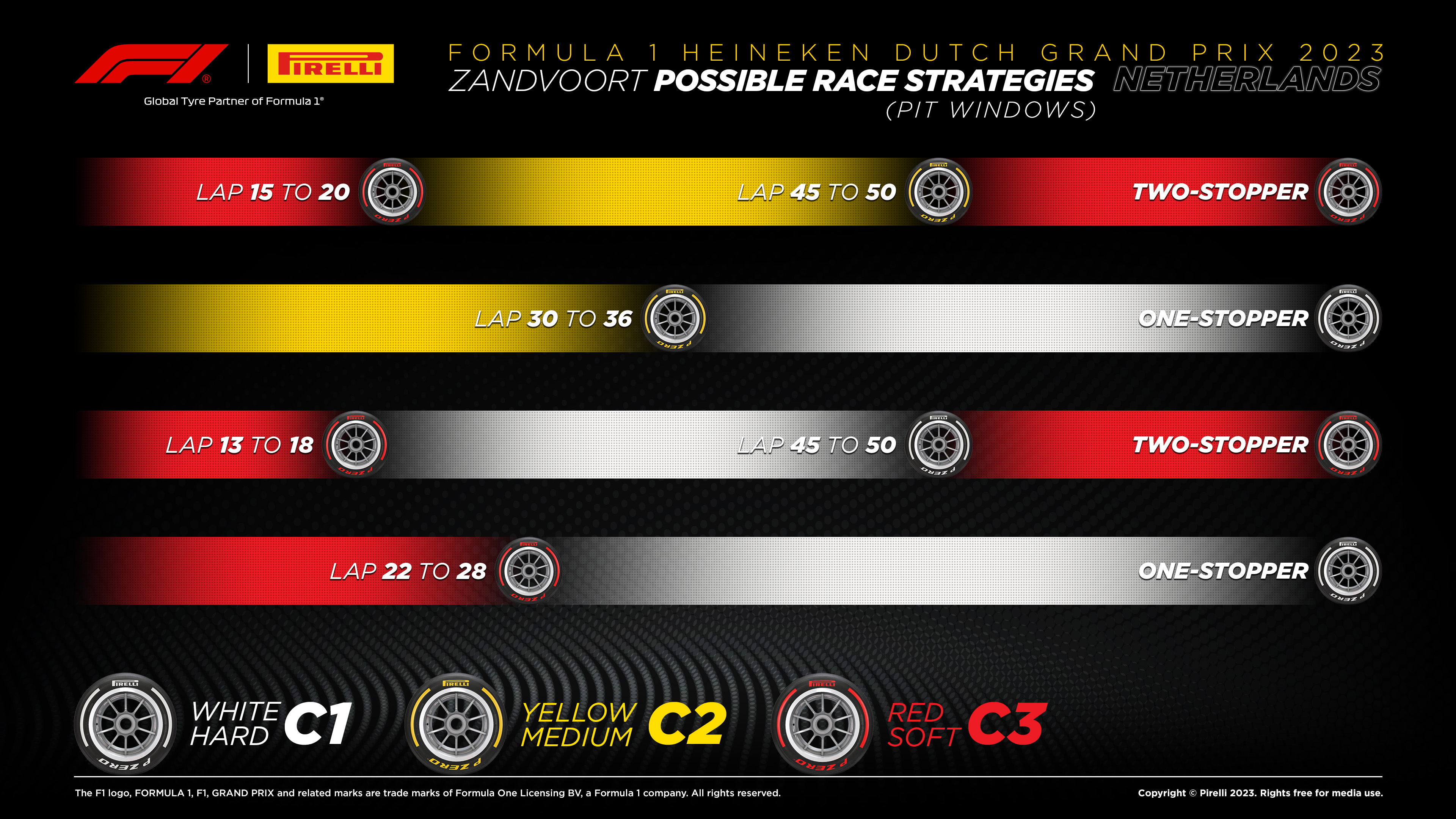 Pirelli also suggests a second two-stop strategy, with the main difference lying in the second stint. Here, the middle part of the race is covered on the white tire, which is useful to maintain consistent performance as the car becomes lighter. The window for pit stops is more or less similar, with the first pit stop to be made around two laps earlier than the strategy previously described.
For single-stop strategies, Pirelli proposes yellow-white and red-white combinations. These could be viable alternatives today due to the low temperatures. It's important not to underestimate the ability to "heat up" the harder compound, as this could discourage some teams from using this tire.
Show your support for Scuderia Ferrari with official merchandise collection! Click here to enter the F1 online Store and shop securely! And also get your F1 tickets for every race with VIP hospitality and unparalleled insider access. Click here for the best offers to support Charles and Carlos from the track!

Available Tires for Dutch GP Race Strategies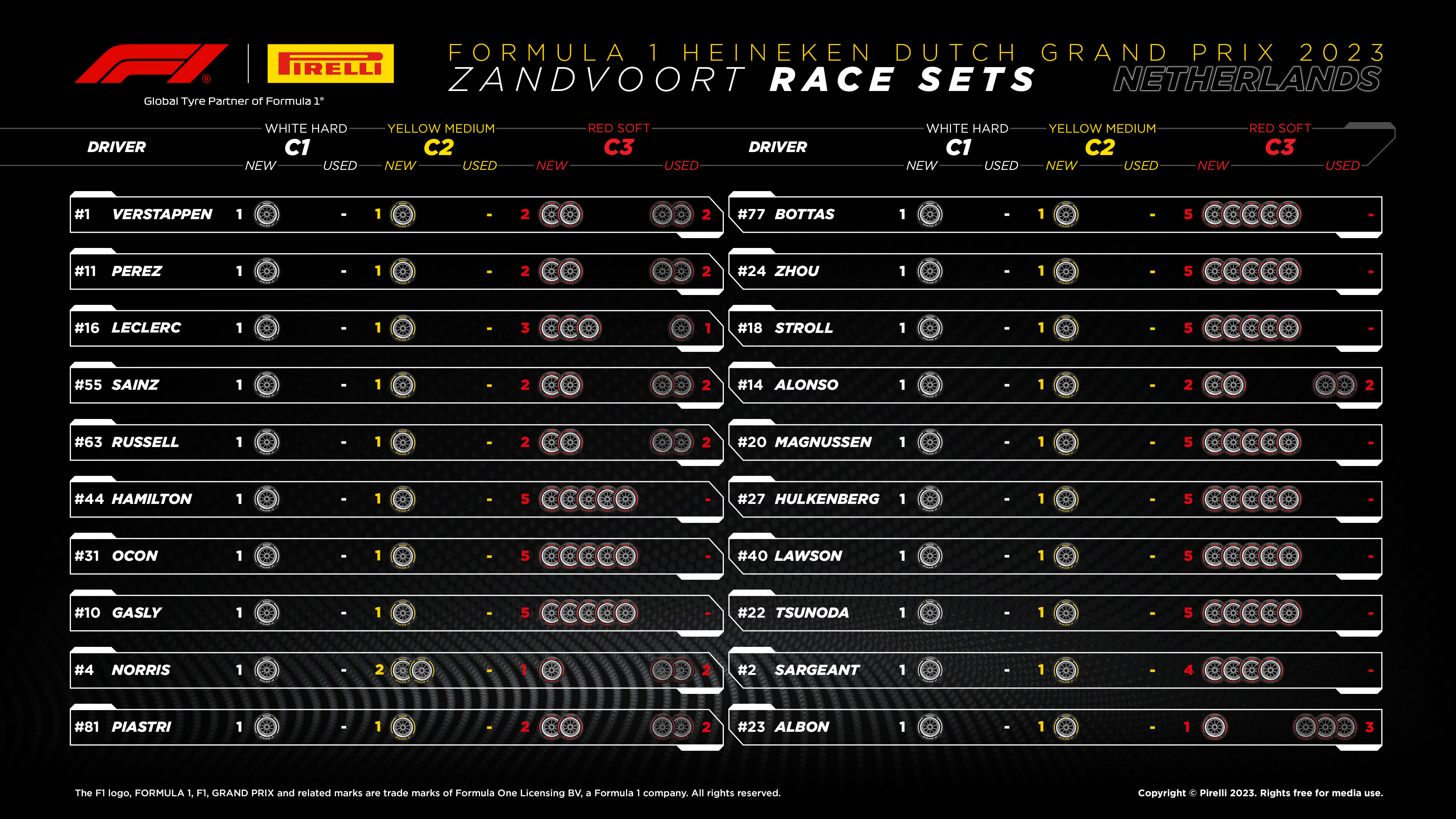 After the mostly wet qualifying session, teams have plenty of sets of red tires available. Alonso, Norris, and Albon are the only ones with just a single set of soft tires, which might constrain teams in their choice of stints and tire compounds. The situation is balanced for the harder compounds, where everyone has at least one set of yellow and one set of white tires. Norris is the exception in this case, as he has two sets of medium tires. This medium compound shouldn't be underestimated, as it could prove to be a wildcard for Lando Norris.
Source: f1ingenerale