Pirelli, Formula 1 exclusive tyre supplier, has chosen its three hardest compounds – or C1 to C3 – for the Sakhir circuit, which will host the next round of the 2019 Formula One season. At the same time, Pirelli has confirmed the number of each compound every driver will take to the Bahrain Grand Prix.
Alfa Romeo Racing drivers Kimi Raikkonen and Antonio Giovinazzi have made the same choice of the next race, both drivers opting for one set of the Hard (C1) compound, three sets of Mediums (C2) and nine sets of Softs (C3).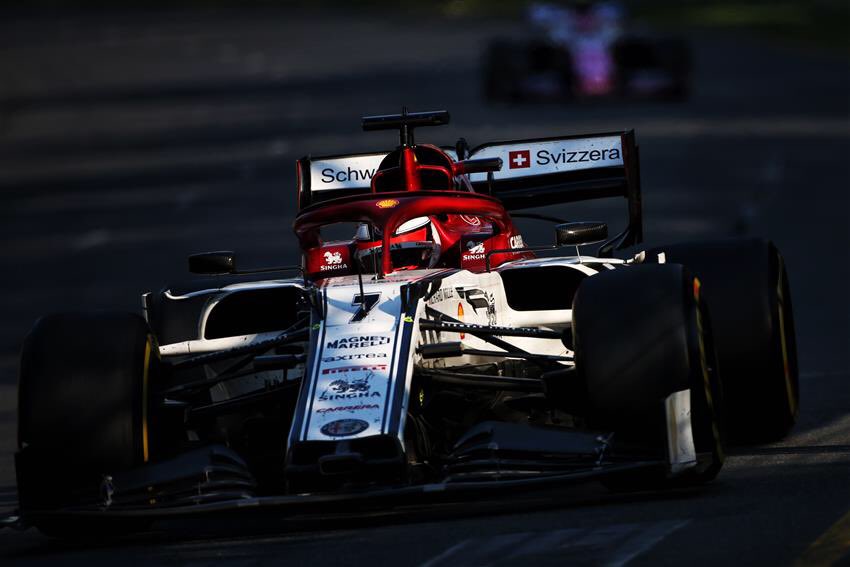 Renault has once again gone more aggressive and will have 10 sets of the C3s, as will both Toro Rossos. While Mercedes and Ferrari chose slightly differently for the season-opener in Melbourne, it has gone for the exact same allocation this time around, with both bringing 9 sets of the C3 tyre. Max Verstappen also has the same allocation available to him as both Mercedes' and Ferraris, while Pierre Gasly brings one extra set of the C1 compound, compromising for one less set of the C3s.
You can see the full table below.
| Driver | C1 | C2 | C3 |
| --- | --- | --- | --- |
| Lewis Hamilton | 1 | 3 | 9 |
| Valtteri Bottas | 1 | 3 | 9 |
| Sebastian Vettel | 1 | 3 | 9 |
| Charles Leclerc | 1 | 3 | 9 |
| Max Verstappen | 1 | 3 | 9 |
| Pierre Gasly | 2 | 3 | 8 |
| Daniel Ricciardo | 2 | 1 | 10 |
| Nico Hulkenberg | 1 | 2 | 10 |
| Kevin Magnussen | 1 | 3 | 9 |
| Romain Grosjean | 2 | 2 | 9 |
| Carlos Sainz | 2 | 3 | 8 |
| Lando Norris | 2 | 3 | 8 |
| Sergio Perez | 1 | 3 | 9 |
| Lance Stroll | 1 | 3 | 9 |
| Kimi Raikkonen | 1 | 3 | 9 |
| Antonio Giovinazzi | 1 | 3 | 9 |
| Daniil Kvyat | 1 | 2 | 10 |
| Alexander Albon | 1 | 2 | 10 |
| George Russell | 2 | 3 | 8 |
| Robert Kubica | 1 | 4 | 8 |