Telemetry data analysis (gear, brake, throttle, speed) between the Ferrari SF-23 and the Red Bull RB19 cars based on data collected from the second free practice session which was held at the Miami International Autodrome in Florida, USA.
Car Grip in the second free practice session for the 2023 Formula 1 Miami Grand Prix: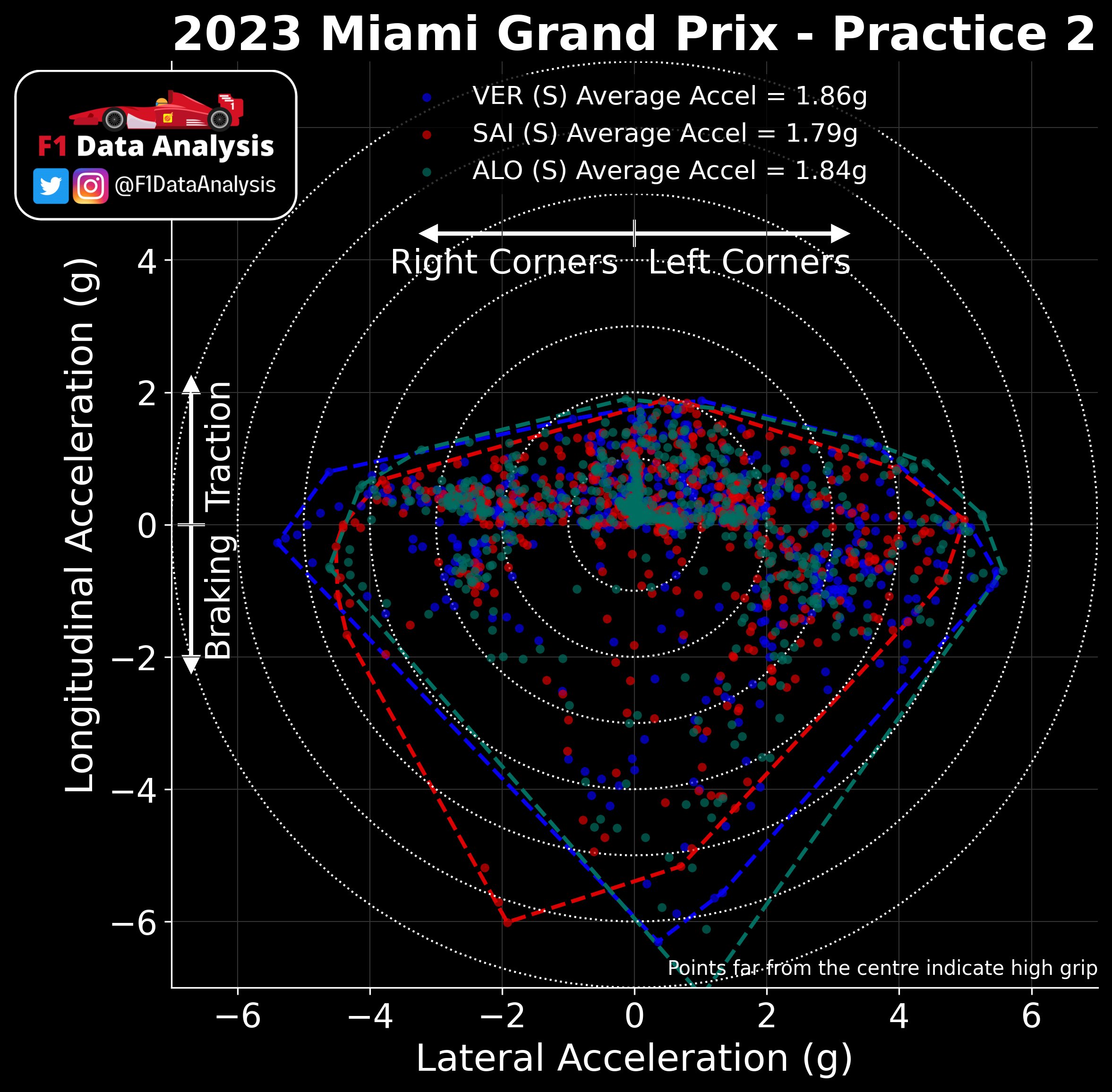 The Ferrari SF-23 challenger had the lowest maximum lateral grip: we can see that Carlos Sainz rarely went over 4g
The braking could have been better: both factors point to Ferrari having less downforce.
On the other hand, Red Bull went over 5g in the fast right-hander! Aston matched it in the left corners and had the best braking.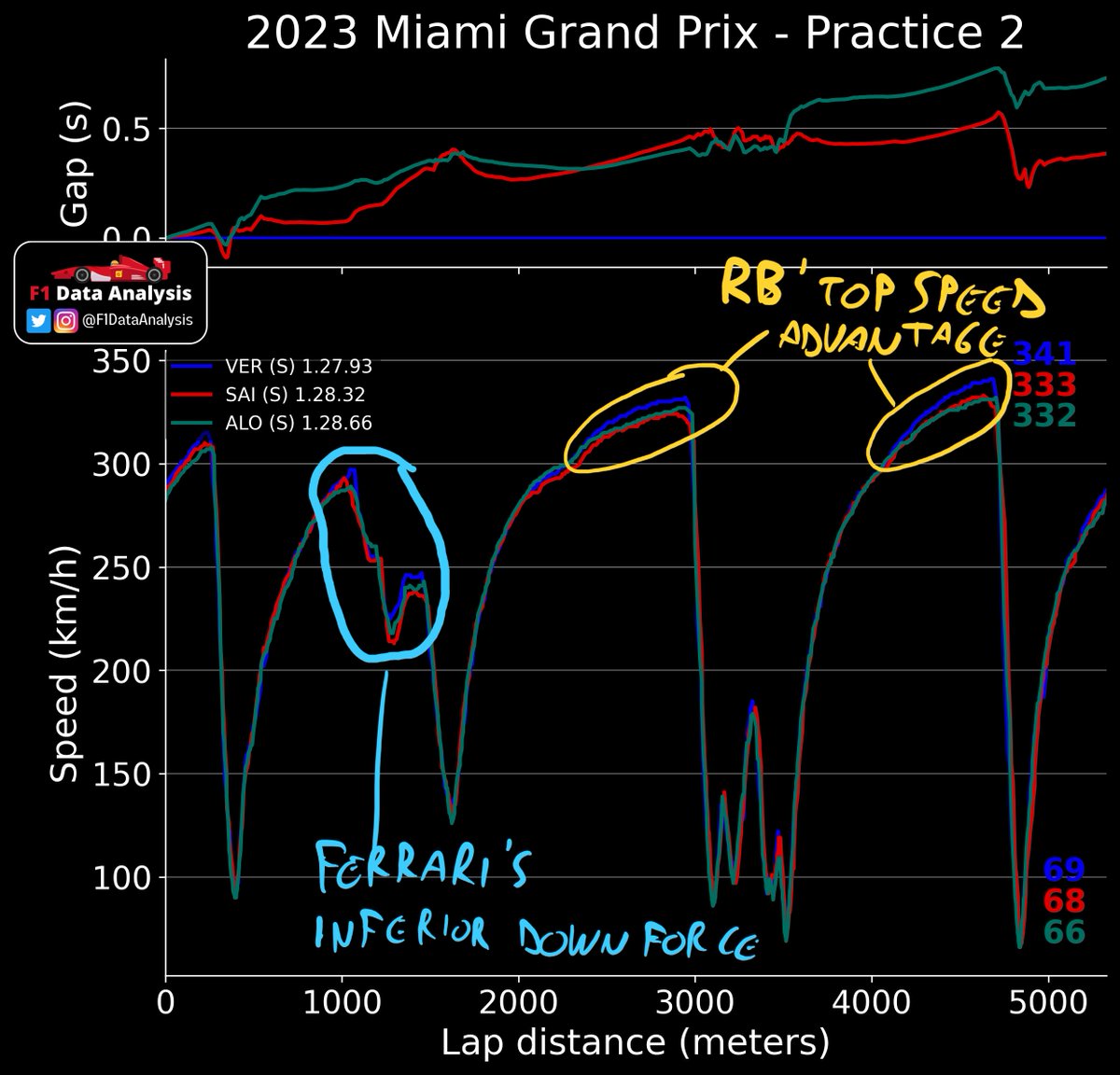 Red Bull' strength is clearly its top speed, why Scuderia Ferrari's weakness is its high-speed cornering. Ferrari's gap to the RB19 is produced after the fast corner in sector 1, then it remains constant
Aston Martin's gap, instead, trends monotonically upwards: this is indicative of lower performance everywhere.
Currently the Red Bull car is better in almost every aspects, but other teams might be holding back some.
Aston Martin is betting on race pace. The upgrade packs are coming soon and after the ones from Ferrari and Mercedes, which should in theory give them an advantage.
Max Verstappen and Sergio Perez reach turn 8 with more speed but they lose time on traction at the exit.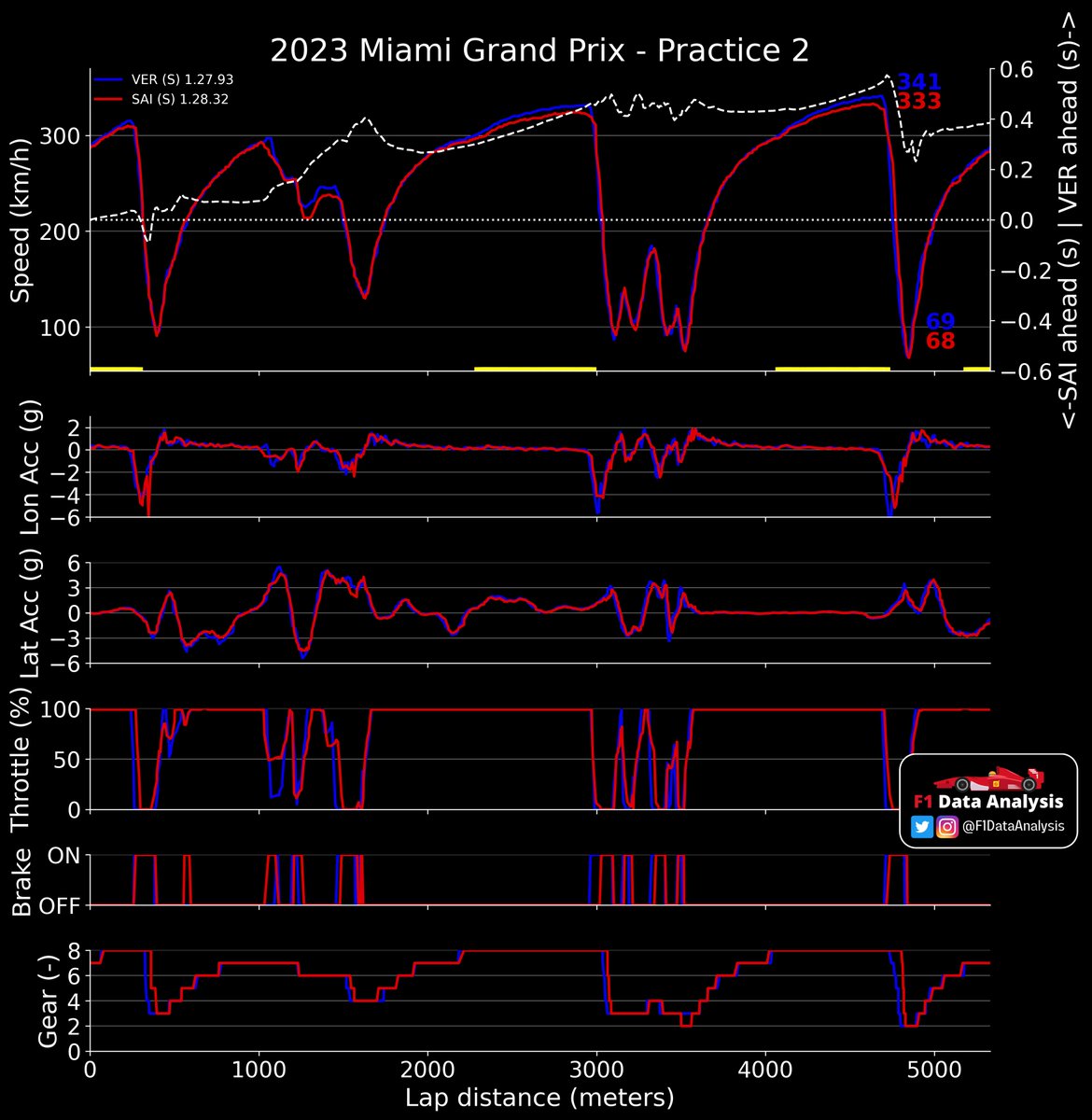 Based on this graph we can tell that the gap (dashed line, top plot) between Max Verstappen and Carlos Sainz trends as soon as the DRS opens (marked in yellow): the RB19 car has an unmatched DRS effectiveness. On the other hand, the straight-line performance is the same BEFORE it opens: the two cars have similar drag when the Drag Reducing System is closed.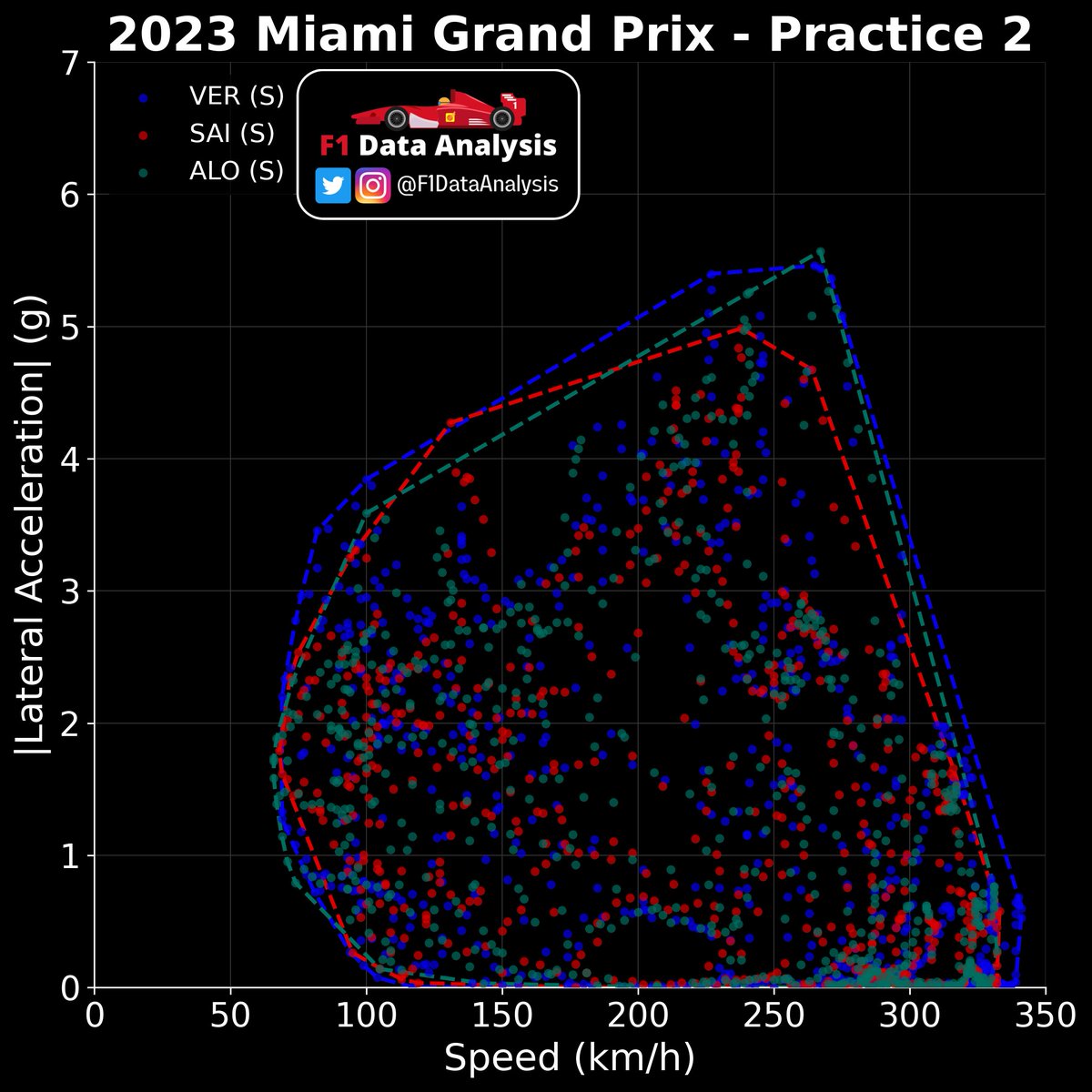 Not just low drag: the RB19 has unmatched efficiency (the ratio between downforce and drag)
This idea is based on the fact that it has the highest top speed (+8km/h over Ferrari and +9km/h over Aston) and it reaches the highest lateral acceleration at every speed! (including high speed, which means high downforce)