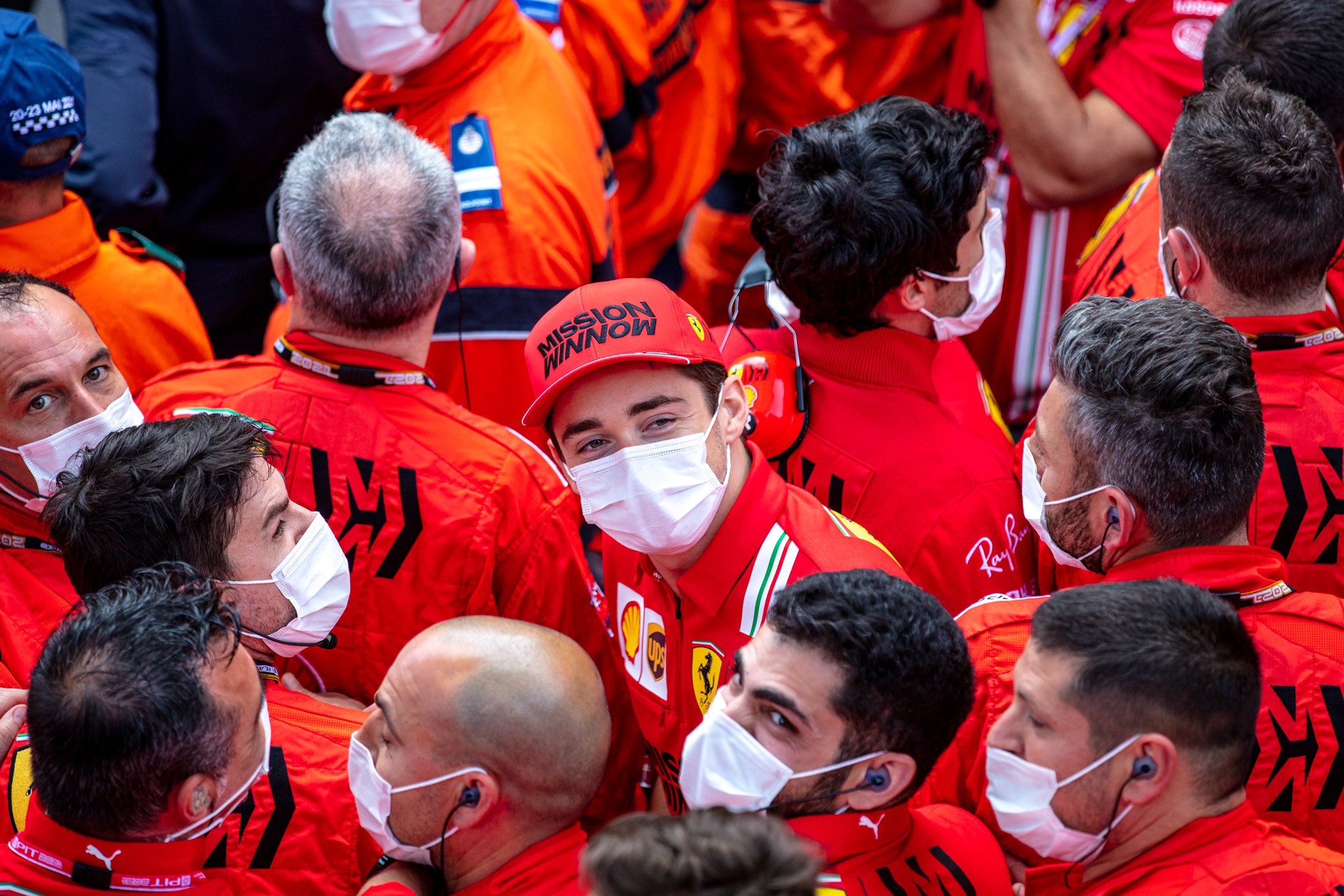 Scuderia Ferrari Team Principal Mattia Binotto said that Charles Leclerc's presence celebrating Carlos Sainz's podium at the 2021 Monaco Grand Prix highlights his side's strong team spirit.
On a weekend that Ferrari enjoyed its strongest performance of the season so far, Charles Leclerc missed out on the chance to win his home race following a driveshaft hub failure on his way to the grid.
Charles Leclerc had taken a sensational pole position but crashed on his final lap of qualifying, an incident which was later identified as being directly related to his race-ending failure.
Despite his huge disappointment, the Monegasque joined in with the team celebrations under the podium after Sainz finished second, something which impressed Mattia Binotto.
"The car and the team is developing in the right direction," said Binotto – "It was very positive for Carlos, his first podium with Ferrari, Carlos is doing very well since the start f the season, integrating with the team, getting the confidence with the car, and second place will not be the last one and we will get more in the future. [What is] very positive is Charles being under the podium, I think that was a really great gesture from him, showing he was there to celebrate Carlos but celebrate the team as well.
"It shows the team spirit we've got at the moment, we all believe in the project and are all convinced in the future will become stronger and stronger."