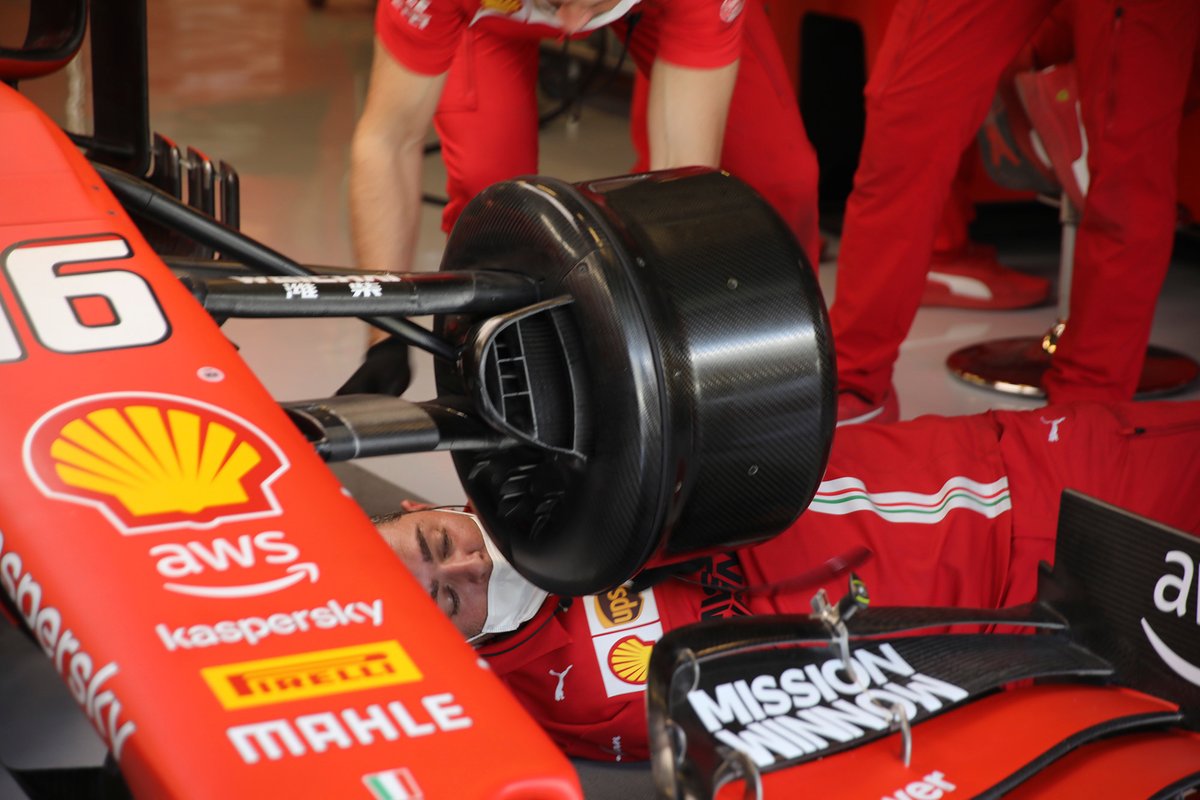 Ferrari is currently involved with Charles Leclerc in the development of 18-inch tires for Pirelli: the Monegasque driver is at the wheel of the mule car that has already been used in tire development tests this season and is collecting useful information to be transferred to next year's car which is the main focus of the Maranello engineers.
So far we have had few pictures of next year's new Pirelli tires, while Giorgio Piola's presence in the pit lane allows us to go beyond tire knowledge, also taking a look at the new F1 brake ducts.
The brake duct has been adjusted in size to the dimensions of the new 18-inch rim and, of course, is considerably more bulky: the first thing that catches the eye is that it is completely closed in the front and upper part, while showing a large vent for the hot air in the rear area that the Motorsport images have not yet been able to capture.
Show your support for Scuderia Ferrari with official merchandise collection from Puma!
The 2022 rules should prohibit the venting of air outside the circle, but observing the solution of the Maranello team's mule car it emerges that vents are clearly visible, just like the solution adopted by McLaren and Mercedes, which made suitable brake ducts for the new wheels, while others limited themselves to using traditional solutions with carbon covers and nothing more.