On 31st March 2002, the Brazilian Grand Prix was held at Interlagos. Pole went to the Colombian Williams driver, Juan Pablo Montoya, who had a coming together with Ferrari man Schumacher at the first race of the season in Malaysia. The German paid the price, having to pit for a new front wing. At the start in Brazil, the two men tangled yet again. This time, Montoya came off worse, while Michael, on the news F2002, easily took flight from the rest, with just his brother Ralf, in the other Williams able to match his pace.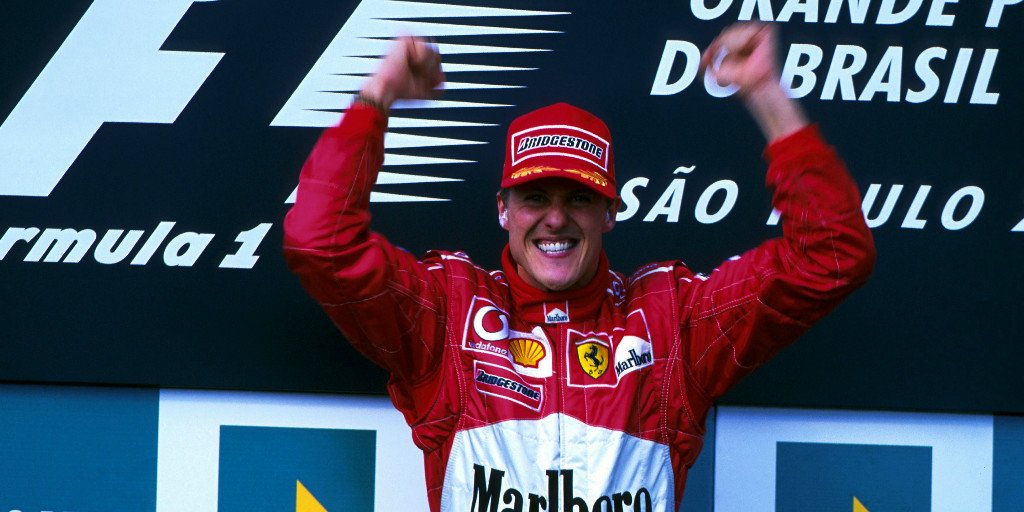 Michael's team-mate, Rubens Barrichello was unlucky, having to retire from the lead, having run out of fuel in his F2001, when he was going for a planned choice of a two stop strategy.
In the end, Ralf seemed to be set to attack his big brother on several occasions, but the move never came and Michael went on to take his second win of the season, the 148th victory for the Prancing Horse, it's seventh on Brazilian soil.
2002 Brazilian Grand Prix start and for 5 mores laps onboard with multiple drivers
Full race