In Formula One, when Ferrari call you listen.
There is also an argument to say that unless you have drive for Ferrari, then you never quite made it.
Okay, that might be a little unfair to say (after all, Ayrton Senna never drove for Ferrari and he did alright!) but there is no denying there is a certain aura surrounding the Prancing Horse – especially when it comes to adoring Tifosi fans.
A sea of red adorns most Formula One circuits around the world and especially at Monza – the home of the Italian Grand Prix and to be revered by the Tifosi is worth a title in itself.
At the end of the 1980's and early 1990's, the Tifosi grew attached to the unlikeliest man and gave him the name 'Il Leone' (the Lion).
And that man was Nigel Mansell.
Englishman Nigel Mansell is in the kindest possible way not your super suave character often associated with Italians but rather a more stubborn, straight to the point man with one goal on his mind; winning.
Mansell had to battle his way to the top in Formula, the man from Birmingham, England even had to sell pretty much everything he owned to fund a season in the lower tiers of English motorsport before eventually getting his break with Lotus in 1980.
Four years of struggle with an underperforming car followed but Mansell had shown enough fighting spirit to earn a drive with Williams in 1985.
Two victories followed that season and in 1986 and 87, Mansell ended runner up in the Formula One World Championship.
In 1988, Enzo Ferrari made the personal decision to bring Mansell to Ferrari for the 1989 and 1990 seasons – and that is an offer no one can refuse.
Mansell also has the accolade of being the final driver Enzo Ferrari personally selected to drive for his Formula One team before his passing and the Italian chose well.
On his debut at the 1989 Brazilian Grand Prix, Mansell took the chequered flag for an unexpected win. Blighted by electronic gearbox issues all throughout preseason, the Englishman even joked he had booked an early flight home as he thought would retire from the race early on.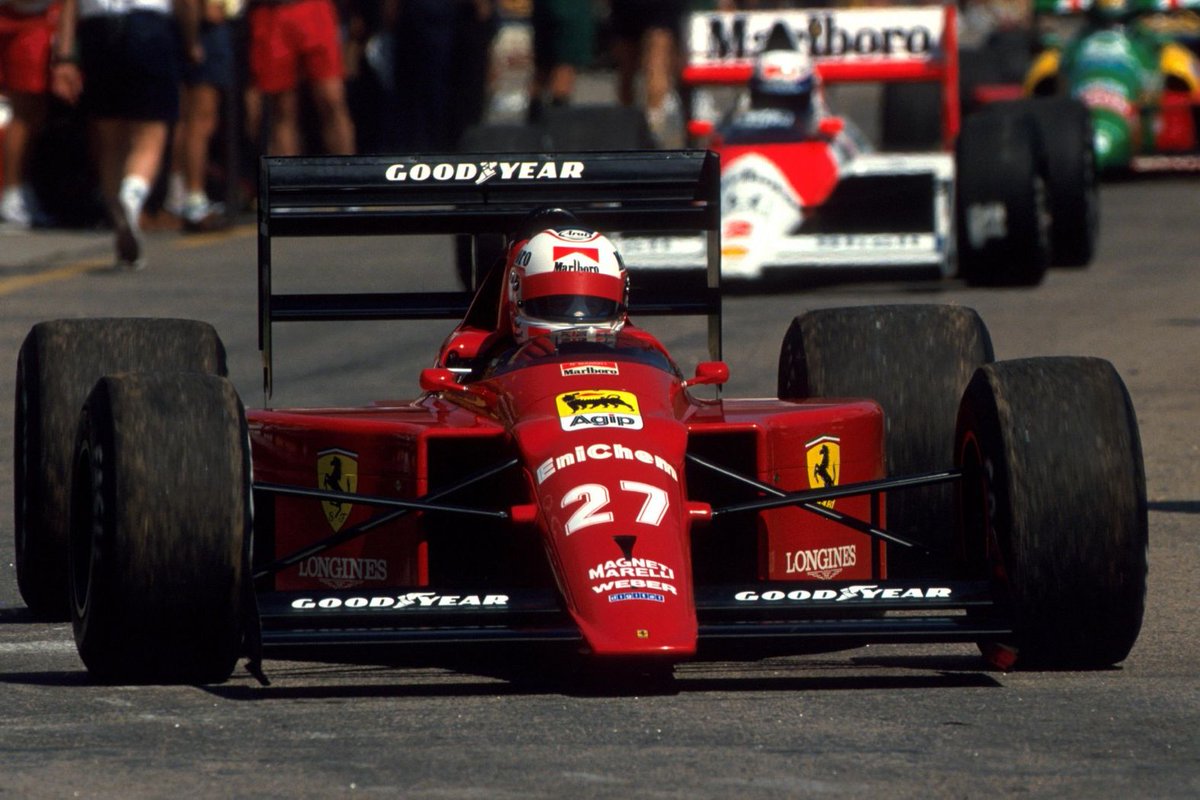 With that victory, Our Nige as he is known on British soil scored another accolade by becoming the first driver in Formula One to win with a semi-automatic gearbox.
However, four straight retirements did follow before recording a 2nd in France, 2nd in Great Britain, 3rd in Germany, and then, the race that earned Mansell his nickname; the lion.
It was the 1989 Hungarian Grand Prix and Nigel Mansell qualified his Ferrari in 12th.
Notorious for being a tight track, it seemed Mansell's race was all but over before it had even begun, expect no one told the Englishman that.
Lapping two seconds faster than everyone else, Mansell worked his way up to second where he proceeded to hunt down Ayrton Senna.
A daring move saw Mansell slip through and race on to victory sending the Tifosi wild.
Mansell quickly became known as 'the Lion' and would win one more time for Ferrari before leaving at the end of 1990.
In 1992 Mansell finally claimed the World title he craved so much and although he was driving for Williams at the time, the Tifosi still cheered his name.