Friday practice analysis by leading German automobile magazine AMuS and why it's going uphill for Sebastian Vettel since Singapore:
Friday Practice Analysis: Scuderia Ferrari strong in qualifying simulation and Sebastian Vettel showed the best consistency on the medium long run. Top teams will try to avoid the soft tyres in Q2 due to graining.
Ferrari is not only fast in the qualifying simulation. Sebastian Vettel showed the best consistency on the medium tyres. He was on average 0.2s faster than Red Bull and Mercedes, despite doing more laps! Seb might be ranked lower than Verstappen and Hamilton in the longrun list but he was faster because Verstappen drove the medium tyres at the end of his stint with less fuel. Hamilton's lap times broke down four laps earlier (HAM did a 1.22.921 in Lap 8, VET did a 1.22.371).
Why is everything going so well for Vettel now?
Since the Singapore update, it's going uphill for Sebastian Vettel too!
The reason: the increase in downforce makes it easier for Ferrari to balance the car for Seb's driving style.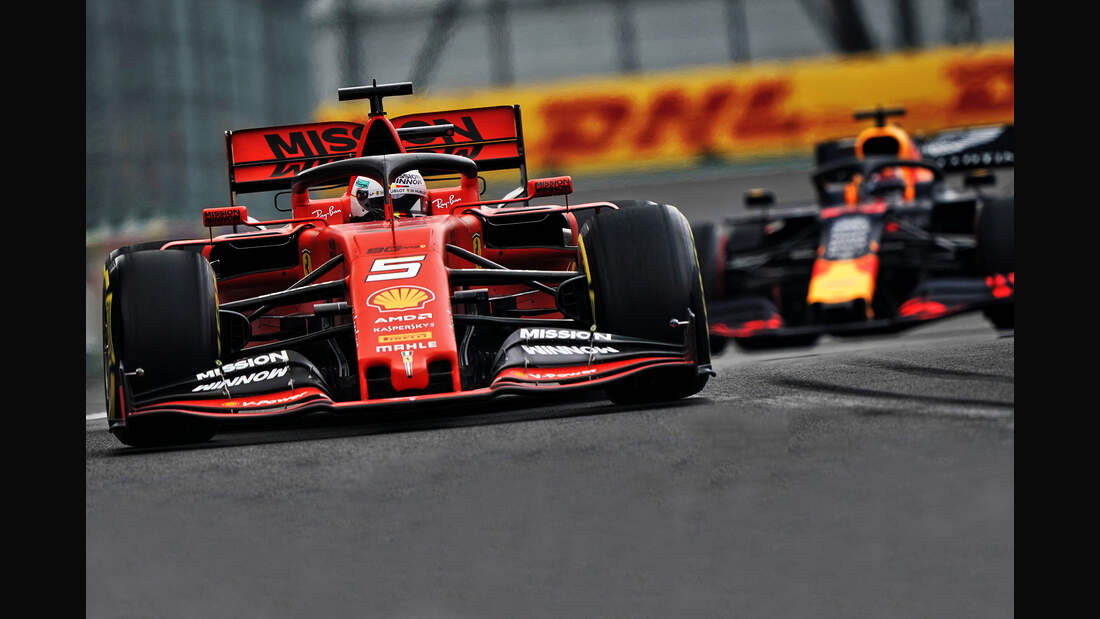 Charles Leclerc has underlined how important it is to start from the front row: "If you have to drive in traffic, you will get cooling problems. That punishes you more in Mexico than on any other track."
Why does Mercedes seem to struggle?
There are several reasons: everyone is driving with max downforce so their aero advantage gets smaller, Mercedes is more cautious in terms cooling: in these heights their engine suffers more due to a smaller turbo charger. And the third reason: when it comes to the contribution from the electric reserve, other teams are just better than them.