This time last year the Scuderia Ferrari garage was a happy place to be after the Maranello team's 2019 car flew in pre-season testing. However, the expectations and prospects from testing were not materialized during the 2019 season, as the Italian side was not able to challenge rivals Mercedes on most tracks. 12 months on, things aren't looking so rosy for the red team with the SF1000 near the bottom of the testing time sheets after the first week in Barcelona. But Formula 1 technical expert Mark Hughes explains:
"Last week's very conservative run plan was a direct reaction to the difficulties experienced by the team at the beginning of last year, when they generally dominated pre-season testing, only to lose out to Mercedes at the first race in Australia. Last year, only on the final two days of week 2 did the Mercedes W10 put together a Ferrari-matching time, whereas the SF90 had been running quickly for many days prior to that." – he added.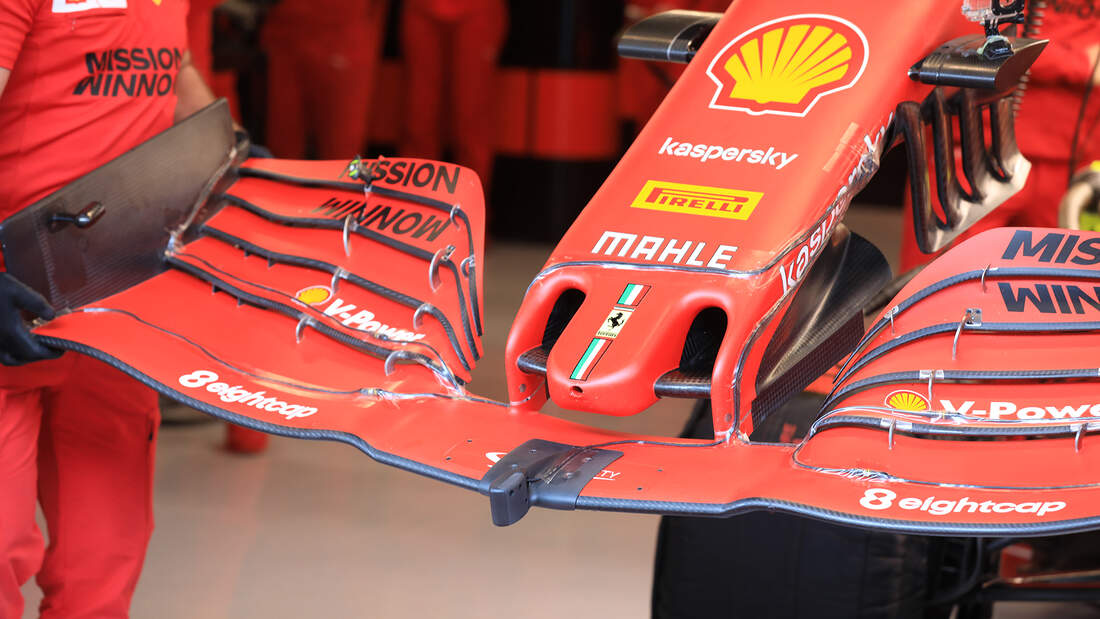 "However, the first race in Melbourne revealed a previously-unrevealed shortfall of front-end aerodynamic load that would compromise the car for much of the season.
Why had this not been revealed in testing? The feeling now is that the very cool conditions of last year's tests meant that most cars were struggling to generate enough front tyre temperature, but that the Ferrari's inherent understeer actually helped with this, taking the front tyres up to the temperature threshold where they performed. This, it is believed, was responsible for the false picture that was uncovered in the higher track temperatures of the season proper. So last week Ferrari were very carefully matching their tyre and aero loadings with their own simulations in order to have a deeper understanding of how the two were interacting.
With such a programme it was unnecessary to run the engine in anything other than its basic mode, something reflected in its being a solid last through the speed trap.
So don't panic, Ferrari fans. While the lap times don't look great at the moment, that doesn't mean the car doesn't have speed, just that the team have been working their programme in a different way to last season – something Charles Leclerc explained on Thursday." – Formula 1 contributor Mark Hughes concluded.