Earlier today, Formula One official tyre supplier Pirelli has confirmed the tyres that each driver will bring to the French Grand Prix in two weeks' time at the Circuit Paul Ricard in Le Castellet.
For the next round of the 2019 Formula One season, the Italian tyre manufacturer is bringing the middle range allocation available to it, with the C2 being the hardest compound, the C3 the middle and the C4 the softest. The C4 compound is the clear favourite for the weekend, however some teams have opted for three sets of the C3, with Red Bull's Max Verstappen going for four.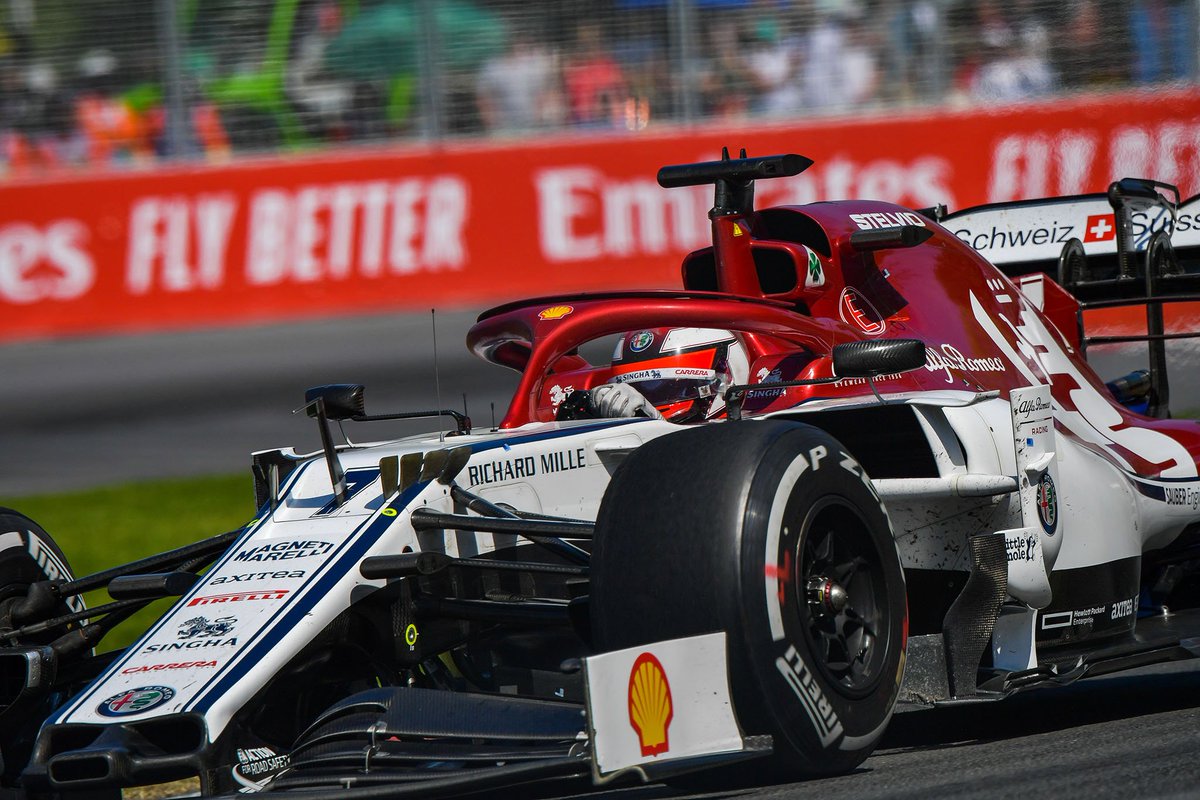 Alfa Romeo Racing drivers Kimi Raikkonen and Antonio Giovinazzi made an identical choice regarding the tyres for France, with one set of the C2 compound, just two sets of C3 and ten sets of the softest tyres available for the Circuit Paul Ricard. Renault, Haas and Toro Rosso have all chosen to bring 10 sets of the C4 compound, which is likely to be the most favourable in qualifying, but Racing Point decided to go with just eight sets of the C4 compound, as Sergio Perez and Lance Stroll will also have two sets of the C2 compound and three sets of the C3 compound for the French Grand Prix.
| Driver | C2 | C3 | C4 |
| --- | --- | --- | --- |
| Lewis Hamilton | 1 | 3 | 9 |
| Valtteri Bottas | 1 | 3 | 9 |
| Sebastian Vettel | 1 | 3 | 9 |
| Charles Leclerc | 1 | 3 | 9 |
| Max Verstappen | 1 | 4 | 8 |
| Pierre Gasly | 1 | 3 | 9 |
| Daniel Ricciardo | 2 | 1 | 10 |
| Nico Hulkenberg | 1 | 2 | 10 |
| Kevin Magnussen | 1 | 2 | 10 |
| Romain Grosjean | 2 | 1 | 10 |
| Carlos Sainz | 1 | 3 | 9 |
| Lando Norris | 2 | 2 | 9 |
| Sergio Perez | 2 | 3 | 8 |
| Lance Stroll | 2 | 3 | 8 |
| Kimi Raikkonen | 1 | 2 | 10 |
| Antonio Giovinazzi | 1 | 2 | 10 |
| Daniil Kvyat | 2 | 1 | 10 |
| Alexander Albon | 1 | 1 | 10 |
| George Russell | 1 | 3 | 9 |
| Robert Kubica | 2 | 2 | 9 |