Giorgio Piola and Sutton Images bring you the Formula 1 technical updates on show in the Monza pitlane at the Italian Grand Prix, giving insight into the relentless development undertaken by the teams in pursuit of more performance.
Ferrari SF90 rear wing – Ferrari's low downforce rear wing is a fairly simple affair with a low angle of attack to reduce drag. Also note the sculpted upper edge of the mainplane, which is pared back in the central portion to undoubtedly alter the tip vortex and with it the drag being created.
Engine cover of Ferrari SF90
Ferrari with less downforce rear wing than Spa.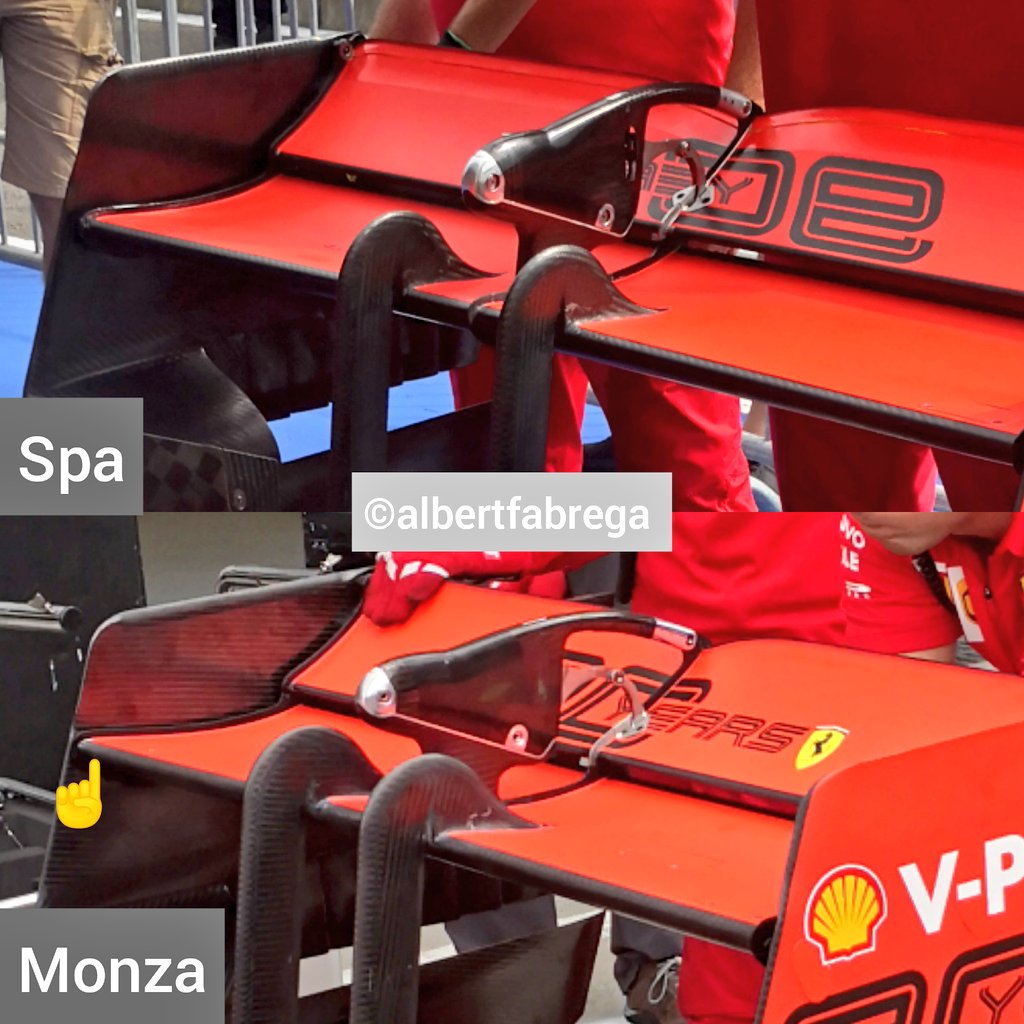 Ferrari SF90 front wing