Mercedes led the way during Friday practice at the Australian Grand Prix as Lewis Hamilton topped the timesheets in both sessions. Hamilton was just three hundredths quicker than rival Sebastian Vettel in FP1, but ended FP2 a comparatively whopping eight tenths clear of the fourth-placed German. The reigning champion's headline time of 1:22.600 is 1.3 seconds quicker than last year's best FP2 time, perhaps suggesting that Mercedes feel the need to push harder than their rivals.
The midfield bears little or no pattern, although Kimi Raikkonen featuring as best of those outside the big three teams is something we may become familiar with this year. Alfa Romeo not only had the best midfield time, but also topped lap count among those expected to finish in the 4th-9th pack – hinting at significant progress from the team formerly known as Sauber. Kimi finished the second practice session in Melbourne with a personal best lap time of 1:23.572, in sixth place. 40 laps for the Finnish driver, between race simulation and qualifying sims.
However, things didn't appear to look so good for Kimi Raikkonen's Alfa Romeo teammate, Antonio Giovinazzi, who only managed 15th, more than 1.5 seconds behind the best lap time in the second free practice session ahead of the 2019 Australian Grand Prix.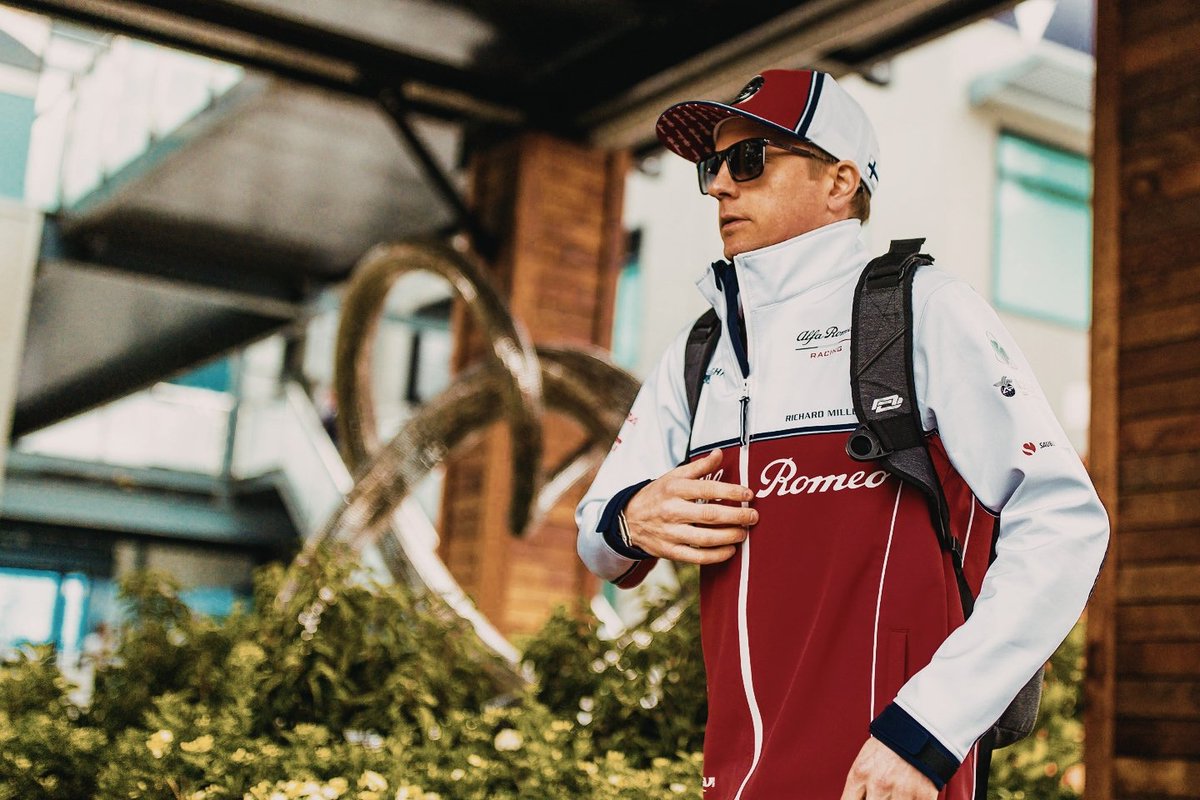 Renault overcame electrical issues in FP1 to build back up in the second session – Daniel Ricciardo eventually getting on-track after experiencing some gentleman's discomfort in his seat.
Formula 1 2019 Australian Grand Prix – Free Practice 2 Results
1. Lewis Hamilton GBR Mercedes AMG Petronas Motorsport 1m22.600s
2. Valtteri Bottas FIN Mercedes AMG Petronas Motorsport + 0.048s
3. Max Verstappen NED Aston Martin Red Bull Racing Honda + 0.800s
4. Pierre Gasly FRA Aston Martin Red Bull Racing Honda + 0.842s
5. Sebastian Vettel GER Scuderia Ferrari + 0.873s
6. Kimi Raikkonen FIN Alfa Romeo Racing + 0.972s
7. Nico Hulkenberg GER Renault F1 Team + 0.974s
8. Daniel Ricciardo AUS Renault F1 Team + 1.044s
9. Charles Leclerc MON Scuderia Ferrari + 1.154s
10. Romain Grosjean FRA Rich Energy Haas F1 Team + 1.214s
11. Daniil Kvyat RUS Red Bull Toro Rosso Honda + 1.333s
12. Kevin Magnussen DEN Rich Energy Haas F1 Team + 1.388s
13. Lance Stroll CAN SportPesa Racing Point F1 Team + 1.411s
14. Carlos Sainz ESP McLaren F1 Team + 1.533s
15. Antonio Giovinazzi ITA Alfa Romeo Racing + 1.693s
16. Sergio Perez MEX SportPesa Racing Point F1 Team + 1.801s
17. Alexander Albon THA Red Bull Toro Rosso Honda + 2.075s
18. Lando Norris GBR McLaren F1 Team + 2.133s
19. George Russell GBR ROKiT Williams Racing + 3.853s
20. Robert Kubica POL ROKiT Williams Racing + 4.055s